November 29, 2023, Wednesday
NBA Divisional Preview 2022-23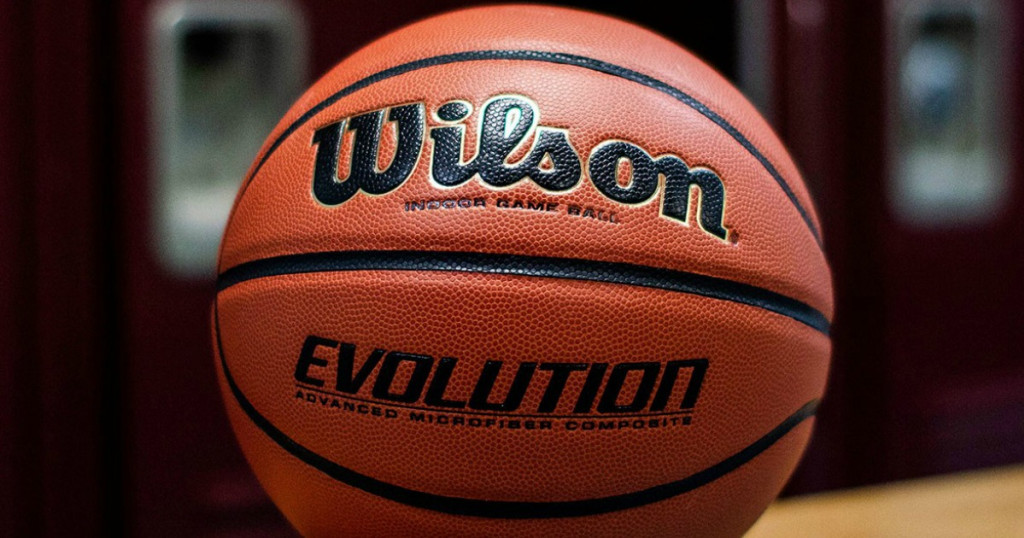 The 2022-23 National Basketball Association regular season is a month away and the majority of teams have set their lineups. Joel Beatton and I have come up with our divisional predictions and we have different opinions. Before we discuss them, here is our predictions on where all 30 teams will finish in the division and the conference.
---
Jeremy's Picks–
Atlantic– 1) Boston 2) Philadelphia 3) Brooklyn 4) Toronto 5) New York
Central– 1) Milwaukee 2) Chicago 3) Cleveland 4) Detroit 5) Indiana
Southeast–1) Charlotte 2) Miami 3) Atlanta 4) Washington 5) Orlando
Northwest–1) Denver 2) Minnesota 3) Portland 4) Utah 5) Oklahoma City
Pacific–1) Golden State 2) Phoenix 3) LA Clippers 4) LA Lakers 5) Sacramento
Southwest–1) New Orleans 2) Dallas 3) Memphis 4) San Antonio 5) Houston
Eastern Conference–1) Milwaukee 2) Boston 3) Philadelphia 4) Chicago 5) Charlotte 6) Brooklyn 7) Cleveland 8) Toronto 9) Miami 10) Atlanta
Western Conference–1) Golden State 2) Phoenix 3) Denver 4) New Orleans 5) LA Clippers 6) Dallas 7) Minnesota 8) Memphis 9) LA Lakers 10) Portland Join Our Premium Punters Club Here
---
Joel's Picks—
Atlantic–1) Boston 2) Philadelphia 3) Brooklyn 4) Toronto 5) New York
Central–1) Milwaukee 2) Cleveland 3) Chicago 4) Detroit 5) Indiana
Southeast–1) Miami 2) Atlanta 3) Washington 4) Charlotte 5) Orlando
Northwest–1) Denver 2) Minnesota 3) Portland 4) Oklahoma City 5) Utah
Pacific–1) Phoenix 2) Golden State 3) LA Clippers 4) LA Lakers 5) Sacramento
Southwest–1) Memphis 2) Dallas 3) New Orleans 4) Houston 5) San Antonio
Eastern Conference–1) Boston 2) Philadelphia 3) Milwaukee 4) Miami 5) Cleveland 6) Chicago 7) Atlanta 8) Brooklyn 9) Toronto 10) Washington
Western Conference–1) Phoenix 2) Golden State 3) LA Clippers 4) Memphis 5) Denver 6) Dallas 7) Minnesota 8) New Orleans 9) LA Lakers 10) Portland Error, group does not exist! Check your syntax! (ID: 26)
---
Jeremy's Analysis
In the Eastern Conference, there are two teams that Joel and I have different opinions on. They are both in the Southeast Division. I firmly believe the Charlotte Hornets will take a significant step forward, and the Miami Heat will take a step back. Hornets point guard LaMelo Ball made some significant progressions in his second NBA season compared to his first. He averaged 20.1 points per game in 2021-22 compared to 15.7 points per game in 2020-21. Ball also saw increases in three point percentage, free throw percentage, rebound and assists from his rookie season where he was the rookie of the year.
The reason why I think the Heat will take a step back is due to their age. Jimmy Butler is now 33 and Kyle Lowry is 36. Butler and Lowry were solid a few years ago but are not at the same level that they once were. Getting a full season from Butler and Lowry will be a challenge. Butler only played 57 games last year and Lowry only played 63 games.
In the Central Division, I still believe a little more in the Bulls than the Cavaliers. Maybe it is my bias from watching DeMar DeRozan over the years in Toronto and felt he was underrated. Now in Chicago, he is getting the respect he deserves, and I still believe Chicago can stay in second over a Cleveland squad that now has Donovan Mitchell in the lineup.
In the Western Conference, Joel and I both believe the Jazz will take 50 steps back without Mitchell and Rudy Gobert out of their lineup. Joel believes the Jazz will move all the way to the basement in the Northwest, while I believe they will drop to fourth and remain in front of the Oklahoma City Thunder.
In the Pacific Division, Joel and I disagree with the division winners. I am taking the Golden State Warriors, the reigning NBA Finals champions. Joel is taking the Phoenix Suns, the best NBA team in the regular season. At this stage of their careers, I just have more confidence in a Stephen Curry point guard than Chris Paul.
Finally, in the Southwest, I believe the New Orleans Pelicans are the team to beat. If Zion Williamson is healthy, the sky is the limit for him and the entire Pelicans organization. Meanwhile, I still have the Spurs as better than the Rockets to close out the division. Join Our Premium Punters Club Here
---
Joel's Analysis
Forecasting win totals and seeding this early in the piece is always difficult and this season is no exception. Both conferences are stacked with playoff talent and several strong squads will find themselves fighting for the playoff lives in the play-in come April.
Personally, I have a hard time seeing Charlotte improve significantly on their 43-39 season from a year ago. James Borrego is out as head coach and is replaced by Steve Clifford who is back in Charlotte after parting ways with the franchise at the end of the 2017-18 season and spending three largely unsuccessful seasons in Orlando. He has coached a team to beyond .500 in just three of his eight seasons as an NBA head coach and has been fired from his previous two jobs. Jeremy's point on Ball is one I agree with; there is little doubt that the 21-year-old improves on his maiden All-Star season, however, question marks over his complimentary pieces are concerning. Miles Bridges, the team's leading scorer from a year ago, is unsigned due to legal issues and Gordon Hayward, their highest-paid player, has appeared in just 60 per cent of Charlotte's games since signing with the team in the 2020 offseason. Mason Plumlee and rookie Mark Williams will share minutes at centre whilst the remainder of their frontcourt rotation likely consists of Hayward, P.J. Washington, Kelly Oubre and Jalen McDaniels. Given the depth of the East this season, Charlotte will have their work cut out for them.
As for Miami, they powered their way to 53 wins last season and the East's best regular season record despite Jimmy Butler, Bam Adebayo, and Kyle Lowry missing a combined 70 games. Tyler Herro won Sixth Man of the Year, Erik Spoelstra was a Coach of the Year finalist, Adebayo received Defensive Player of the Year votes, and Butler averaged 27.4 ppg, 7.4 rpg and 4.6 apg in a playoff run that ended a game short of the NBA Finals. The departure of P.J. Tucker leaves a hole in their rotation but the Heat have not missed the playoffs in the Butler era and appear well-positioned for another run.
Cleveland and Chicago are among the crop of teams I expect will be on the cusp of a top-six seed. Both were dealt with bad injury luck last season; Cleveland were the third seed as late as mid-February whilst Chicago had the best record in the East as late as the end of February. The Cavs managed to add All-Star Donovan Mitchell to the mix without surrendering an awful lot of last season's production. Combine his arrival with the continued improvement of the likes of Darius Garland, Evan Mobley, and Jarrett Allen and it is easy to see why there is optimism in northeast Ohio. The Bulls managed to shore up some of their depth this offseason but health looms as the biggest factor in their quest for Eastern Conference supremacy. Lonzo Ball and Alex Caruso both missed at least half of last season whilst All-Star Zach LaVine missed 16 games of his own. Ball was crucial to Chicago's defence and spacing last season and is not expected to be available for the start of this season as he recovers from knee surgery.
Out West, it feels as though Utah have a few more moves to make as they embrace a full-on tank job. The odds of veterans Mike Conley, Bojan Bogdanović, Jordan Clarkson and Malik Beasley finishing the season in Utah appear slim as the front office prepares for an historically-loaded draft class.
Oklahoma City, meanwhile, will be without prized rookie Chet Holmgren after the number-two overall pick suffered a season-ending Lisfranc injury over the offseason. Given the state of the roster and the anticipation for the upcoming draft class, general manager Sam Presti will be eager to secure another high lottery selection to build alongside Holmgren, Shai Gilgeous-Alexander, Josh Giddey and Luguentz Dort. By the end of the season, I expect the Thunder to have more talent on their roster as they race the likes of Utah, Houston, and San Antonio to the bottom.
Golden State and Phoenix will certainly be among the teams vying for the West's one-seed whilst the Clippers, Nuggets, and Grizzlies will like their chances. Once Phoenix took hold of the one-seed in early-January, they did not let go of it as they rocketed towards a franchise-record 64 wins. They will return with the same core of players and aim to avenge their embarrassing second-round playoff exit. For the Warriors, Stephen Curry, Klay Thompson, and Draymond Green sat out a combined 104 games last season as they finished eight wins shy of Phoenix's total. At this stage of their respective careers, the Hall of Fame trio are not particularly focused on an 82-game regular season but rather the 16 playoff wins needed to bring more silverware back to The Bay.
Finally, the Pelicans have a mouth-watering core of young talent coupled with some key veterans. Zion Williamson's production after having a year off with a foot injury will determine their ceiling, however, it feels like several teams they will be jostling alongside are in possession of more playoff-ready rosters.
---
Error, group does not exist! Check your syntax! (ID: 26)
---
Fill In The Form Below To Receive Our NBA News Straight To Your Email For FREE!