November 27, 2022, Sunday
LaMelo Ball named 2020-21 NBA Rookie of the Year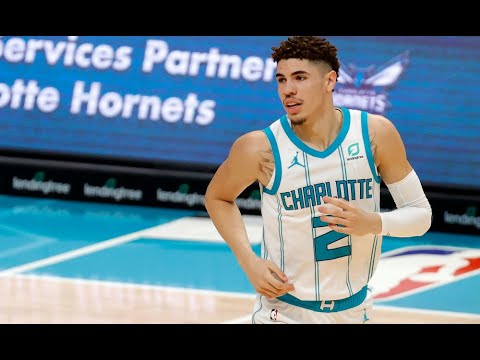 According to Tim Bontemps of ESPN on Wednesday, Charlotte Hornets point guard LaMelo Ball of Anaheim, California, was named the 2020-21 National Basketball Association rookie of the year. Ball averaged 15.7 points per game, 6.1 assists per game, and 5.9 rebounds per game in 51 games for the Hornets this season.
Ball was chosen despite missing 21 regular season games with a broken wrist. He was third in total points among rookies with 803. Ball only trailed Anthony Edwards of the Minnesota Timberwolves (1392 points), and Saddiq Bey of the Detroit Pistons (857 points). Edwards was the first overall pick in the 2020 NBA Draft, while Ball was the third overall pick.
One major reason why Ball was chosen over Edwards was because of Ball's playmaking ability. Ball led all NBA rookies with 6.1 assists per game. Edwards was only ninth among NBA rookies with 2.9 assists per game.
---
---
Ball also led the NBA in total assists among rookies with 313. He had four more assists than Tyrese Haliburton of the Sacramento Kings, who was second on the list with 309.
When it came to steals, Ball also had the edge over Edwards. Ball had 1.6 steals per game, compared to Edwards's 1.1 steals per game.
Ball also had an impressive triple double on January 9. In a 113-105 Hornets win over the Atlanta Hawks, Ball had 22 points, 12 rebounds and 11 assists. What made the triple double even more impressive was the fact Ball accomplished the feat while coming off the bench. He also became the youngest player in NBA history with a triple double. Ball was only 19 years and 140 days old.
---
Fill In The Form Below To Receive Our NBA News Straight To Your Email For FREE!