October 6, 2022, Thursday
Why 2022 French Open will be more significant than 2022 Wimbledon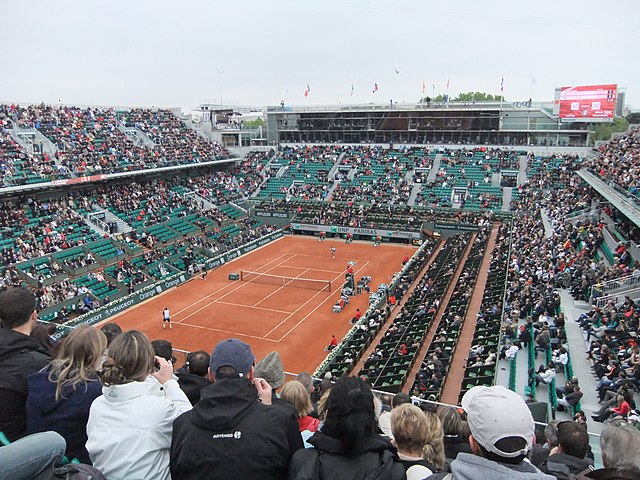 For many years the French Open at times has played second fiddle to Wimbledon. The summer major at the All England Lawn and Tennis and Croquet Club is literally considered one of the most nostalgic sports venues in the world, and the highlight of the tennis season on an annual basis. It has taken place since 1877.
However one cannot make the argument there will be a lack of significance at Wimbledon in 2022. The reason why there will be a lack of importance this year is centred around the very controversial decision by Wimbledon to ban Russians and Belarusians because of the Russian invasion of Ukraine. 
As a result, Wimbledon will be more like an exhibition this year, as no points will be up for grabs. It should be noted prize money will still awarded and the event to continue to be televised. The ATP Tour has stated "the decision by Wimbledon to ban Russian and Belarusian players from competing in the UK this summer undermines this principle and the integrity of the ATP Ranking system." The WTA was in agreement by stating, "As a result of the AELTC's position that it will not honour its obligation to use the WTA Rankings for entry into Wimbledon and proceed with a partial field not based on merit, the WTA has made the difficult decision to not award WTA ranking points for this year's Wimbledon Championships."
---
---
There are concerns that by not awarding any points, players are going to drop out. One player who its considering not attending is Naomi Osaka of Japan.
So as there is dark cloud over Wimbledon this year, and I am not talking about the frequent rain clouds, the French Open will have a lot more significance in 2022. In the first week, there have been great storylines centering on the return of defending champion Novak Djokovic, the rise of Carlos Alcaraz, and Rafael Nadal, who is going for his 14th French Open! Meanwhile,  on the ladies side, the top seeded players are dropping out like flies!
---
Fill In The Form Below To Receive Our Tennis News Straight To Your Email For FREE!