September 27, 2023, Wednesday
Semifinals set at 2023 United States Open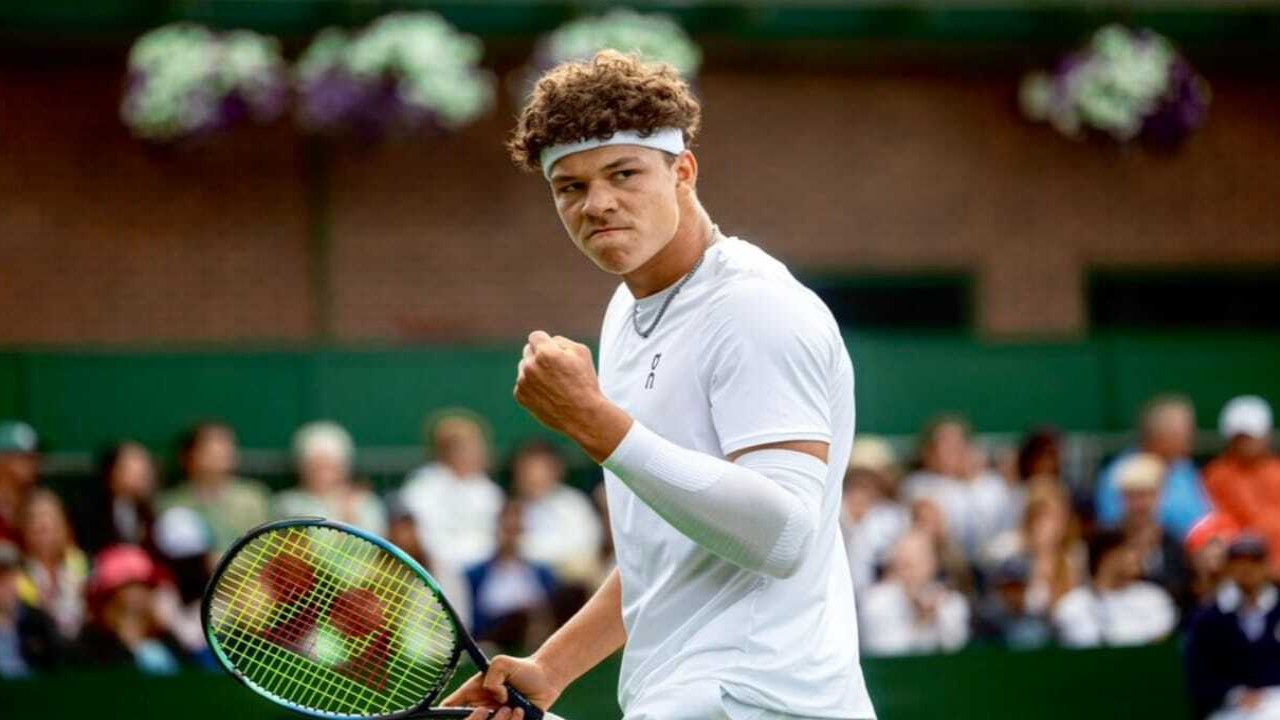 We now know the four semifinalists on the men's and women's side at the 2023 United States Open. In men's action on Friday, three-time United States Open champion, and reigning Australian Open champion Novak Djokovic of Serbia will face the unseeded American phenom Ben Shelton of Atlanta, Georgia, and defending United States Open champion and Wimbledon champion Carlos Alcaraz of Spain will face Daniil Medvedev of Russia, the 2021 United States Open champion. In women's action on Thursday, 2022 French Open finalist Coco Gauff of the United States will face 2023 French Open finalist Karolina Muchova of the Czech Republic, and 2017 United States Open finalist Madison Keys of Rock Island, Illinois will face 2023 Australian Open champion Aryna Sabalenka of Belarus.
Djokovic is actually seeking his third grand slam title of the year as he also won the French Open in June. In the quarterfinals, he beat Taylor Fritz of the United States handily 6-1, 6-4, 6-4. Djokovic will be up against the high-serving phenom in Shelton. At 20 years of age, he has already delivered massive serves of 147 and 149 miles per hour. In the quarterfinals, Shelton upset the 10th seed Frances Tiafoe of the United States, 6-2, 3-6, 7-6, 6-2 in an all-American battle. It should be noted that Shelton enters the semifinals unseeded. This will be their first meeting head-to-head.
Alcaraz steamrolled past Alexander Zverev of Germany 6-3, 6-2, 6-4. The result was no surprise as Zverev was involved in a marathon match against Jannik Sinner of Italy in the fourth round, and lacked the same level of energy he had the match before. Medvedev meanwhile beat Andrey Rublev 6-4, 6-3, 6-4 in an all-Russian battle. Rublev is now 0-9 in grand slam quarterfinals. Alcaraz is 2-1 against Medvedev. In the second round of Wimbledon in 2021, Medvedev won 6-4, 6-1, 6-2. Alcaraz then won 6-3, 6-2 in the 2023 Indian Wells Final and then 6-3, 6-3, 6-3 in the 2023 Wimbledon semifinal.
Gauff steamrolled past 2017 French Open champion Jelena Ostapenko of Latvia 6-0, 6-2. Meanwhile, Muchova clobbered Sorana Cirstea of Romania 6-0, 6-3. Gauff won their only prior meeting, 6-3, 6-4 in the 2023 Cincinnati Final.
Sabalenka beat Qinwen Zheng of China 6-1, 6-4, and Keys beat 2023 Wimbledon champion Marketa Vondrousova of the Czech Republic, 6-1, 6-4. Sabalenka has beaten Keys two out of three meetings. Sabalenka won 6-3, 6-4 in the quarterfinals of Cincinnati in 2018. Keys won 6-4, 1-6, 7-5 in the second round of Berlin in 2021. Sabalenka won 6-2, 6-4 in the quarterfinals of Wimbledon this year.