Novak Djokovic wins 2023 Australian Open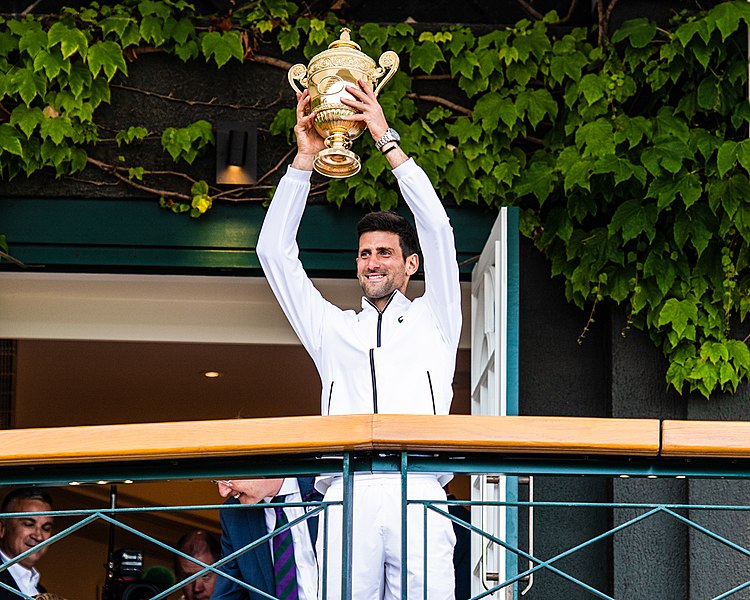 For the 10th time in his career, Novak Djokovic of Belgrade, Serbia has won the 2023 Australian Open. On Sunday, Djokovic defeated Stefanos Tsitsipas of Greece 6-3, 7-6, 7-6. In the second set tiebreak, Djokovic won 7-4. In the third set tiebreak, Djokovic won 7-5 after winning the first five points in the tiebreak.
From a statistical standpoint, unforced errors were a major difference in the match. Tsitsipas had 42 and Djokovic had 22.
This was the second time in his career that Djokovic has beaten Tsitsipas in a grand slam final. He also beat Tsitsipas 6-7, 2-6, 6-3. 6-2, 6-4 in the 2021 French Open. Djokovic's other wins over Tsitsipas in the final came in Madrid in 2019 by a score of 6-3, 6-4, in Dubai in 2020 by a score of 6-3, 6-4, in Rome in 2022 by a score of 6-0, 7-6, and Astana, Kazakhstan in 2022 by a score of 6-3, 6-4.  In their career head-to-head meetings, Djokovic is now 11-2 against Tsitsipas and has 10 straight matches.
---
---
Overall, this is Djokovic's 22nd grand slam men's singles title. That is tied with Rafael Nadal of Spain for the most ever. Djokovic has won a record 10 Australian Open titles, seven Wimbledons, three United States Open championships, and two French Opens. On the women's side, Margaret Court of Australia has won 24 grand slam singles titles. She is followed by Serena Williams of the United States with 23 and Steffi Graf of Germany with 22.
With the win, Djokovic returns to number one in the world despite not playing the North American swing last year because of his decision to be unvaccinated for coronavirus. He has 7070 points, while Carlos Alcaraz of Spain is second with 6730 points.
---
Fill In The Form Below To Receive Our Tennis News Straight To Your Email For FREE!
---