November 29, 2023, Wednesday
Novak Djokovic wins 2023 ATP Tour Finals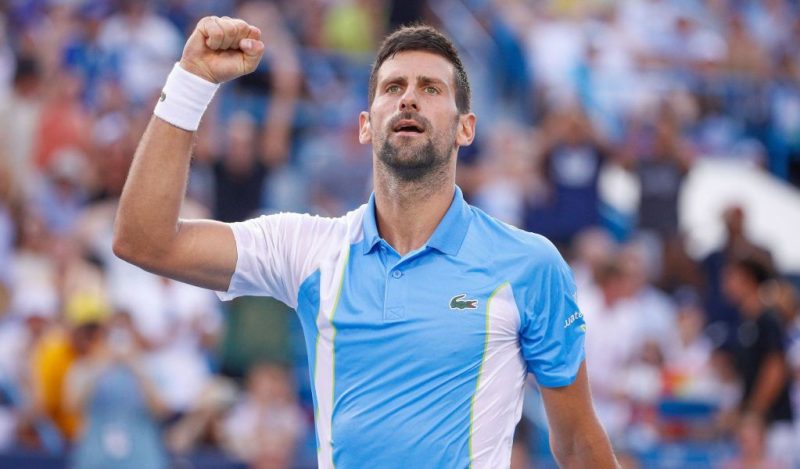 Novak Djokovic has won the ATP Finals for a seventh time. On Sunday, he set the record for the most ATP Finals titles ever, with a straight set, 6-3, 6-3 win over Italian Jannik Sinner.
A major reason for the Djokovic win came down to his serve. He had 13 aces, compared to eight for Sinner. Djokovic also won 91% of his points on his first serve, and broke Sinner three times in eight opportunities.
Djokovic finished second place in the Green Group this past week. He had a record of two wins and one loss. Djokovic's lone loss came on Tuesday, where he was beaten by Sinner, 7-5, 6-7, 7-6. In this match, it came down to a third set tiebreaker, which Sinner dominated as he won seven of the nine points, for a 7-2 scoreline.
Overall, Djokovic had a record of four wins and one loss. In addition to his win over Sinner in the final, Djokovic beat Hubert Hurkacz of Poland 7-6, 4-6, 6-1, and Holger Rune of Denmark, 7-6, 6-7, 6-3. Djokovic then beat Alcaraz 6-3, 6-2 in the semifinals, in a rematch of the Wimbledon final this year, which Alcaraz won in five sets.
This is the first time in Djokovic's career, he has beaten his opponent in the final of the ATP Finals in his home country. He previously beat Nikolay Davydenko of Russia 6-1, 7-5 in Shanghai, China. Djokovic's next four titles came in Great Britain, where he beat Federer thrice and Rafael Nadal once at the O2 Arena in London. Djokovic then beat Casper Ruud of Norway, in the 2022 ATP Finals in Turin, 7-5, 6-3.
---
Fill In The Form Below To Receive Our Tennis News Straight To Your Email For FREE!