October 6, 2022, Thursday
Kansas City Chiefs: Predicted Finish, Key Signings and Fantasy Stars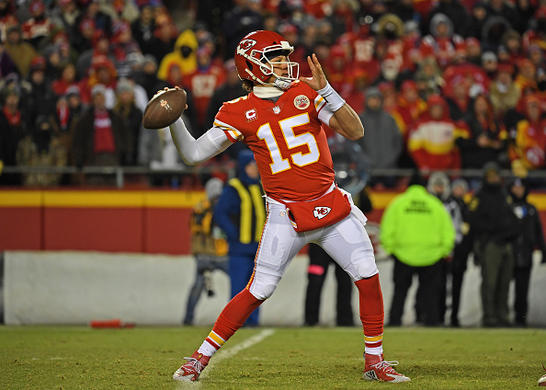 In the 16th of a 32-part series, we will feature all National Football League teams with a prediction of where each team will finish within their division, key off-season acquisitions and their top fantasy stars. Today we will look at the Kansas City Chiefs.
---
Key Off Season Acquisitions
The major change for the Kansas City Chiefs in the offseason came at wide receiver. In March, the Chiefs traded their top wide receiver, Tyreek Hill to the Miami Dolphins for five draft picks. As a result, Kansas City acquired Marquez Valdes-Scantling from the Green Bay Packers and JuJu Smith-Schuster from the Pittsburgh Steelers in free agency.
Valdes-Scantling signed a three-year contract worth $30 million, and Smith-Schuster signed a one-year contract worth $3.25 million. Last season Valdes-Scantling had 26 catches for 430 yards and three touchdowns, as he missed significant time with a hamstring injury. Smith-Schuster meanwhile only had 15 catches for 129 yards as he missed 12 games with a shoulder injury.
The Chiefs also tried to improve their offensive line more with the acquisition of left tackle Orlando Brown in a trade with the Baltimore Ravens, and their defense  with the acquisitions of linebacker Elijah Lee and free safety Justin Reid. Lee had 15 tackles with the Cleveland Browns last season, while Reid had 66 tackles, two tackles for a loss, two interceptions for 45 yards, four pass deflections and one forced fumble with the Houston Texans. He signed a three-year deal worth $31.5 million.
---
---
Fantasy Stars
At tight end, Travis Kelce is ranked number one in the entire NFL at his position. Last year he completed 92 catches for 1125 yards and nine touchdowns.
At quarterback, Patrick Mahomes is ranked number three. Last year he completed 436 passes in 658 attempts for 4839 yards, 37 passing touchdowns and 13 interceptions. Mahomes also had 66 rushes for 381 yards and two touchdowns.
Finally at kicker, Harrison Butler is ranked fifth. Last year he successfully made 25 of 28 field goal attempts and 47 of 49 converts.
---
Prediction
The AFC West will be extremely competitive in 2022. However the Chiefs are the team in the division with the best tight end and it is simply not even remotely close. The Chargers are going to give the Chiefs a significant fight, but the Mahomes-Kelce connection is as good as it gets. Kansas City narrowly comes out on top.
---
Fill In The Form Below To Receive Our NFL Tips, News & Previews For FREE!