November 29, 2023, Wednesday
NFL Weekly Preview Week 12: Key Injuries, Player Statistical Projections & Possible Upsets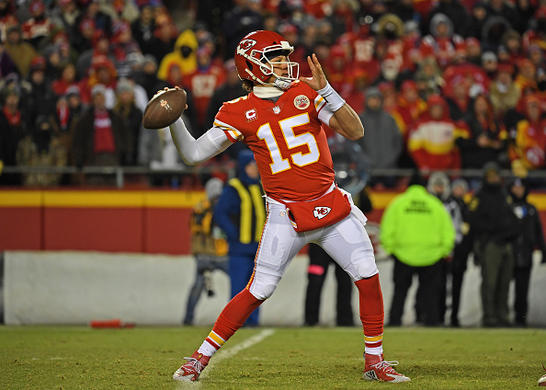 Week 12 of the 2022 National Football League season starts on Thursday with three games as it is American Thanksgiving–Buffalo is in Detroit, the New York Giants are in Dallas, and New England is in Minnesota. 
---
Key Injuries
There were four significant injuries in week 12. Atlanta Falcons tight end Kyle Pitts injured his medial collateral ligament in the Falcons's 27-24 win over the Chicago Bears. In 10 games this season, Pitts, a native of Philadelphia, Pennsylvania, has 28 catches for 356 yards and two touchdowns.
In Los Angeles, Chargers wide receiver Mike Williams of Vance, South Carolina, re-injured his ankle against the Kansas City Chiefs and is expected to be out long term. So far in eight games, Williams had 38 catches for 510 yards and three touchdowns. Also in the Chiefs/Chargers game, which was won by Kansas City 30-27, Chiefs running back Clyde Edwards-Helaire of Baton Rouge, Louisiana had a high ankle sprain and is projected to be out four to six weeks. This means that rookie Isiah Pacheco will take over primary running back duties in Kansas City. In the last two games, he has had 189 yards rushing.
Finally in New York, Giants rookie wide receiver Wan'Dale Robinson of Frankfort, Kentucky is out for the season with a torn Anterior Cruciate Ligament he suffered on Sunday, in the Giants's 31-18 loss Sunday to Detroit. Robinson had 23 catches for 227 yards and one touchdown in his first NFL season.
---
Error, group does not exist! Check your syntax! (ID: 26)
---
Player Statistical Projections
The top projected quarterback of the week is Patrick Mahomes of the Kansas City Chiefs. He is projected to get 310 yards passing, 22 yards rushing and three touchdowns this week against the defending Super Bowl champion Los Angeles Rams.
The top ranked wide receiver is Bills wide receiver Stefon Diggs. In the first game of the week, as the Bills are in Detroit, Diggs is projected to get eight catches for 102 yards and one touchdown from quarterback Josh Allen. At running back, Derrick Henry of Yulee, Florida is projected to get 110 yards (98 yards rushing and 12 yards receiving) and one touchdown on Sunday against the Cincinnati Bengals.
---
Back our Best bet Here
---
Possible Upset
Last week. I was 3-1 in my four possible upsets. This week, I am picking Pittsburgh to upset Indianapolis on Monday night. The Steelers were very competitive in a 37-30 loss to Cincinnati last week, and it appears rookie quarterback Kenny Pickett is finding chemistry with rookie wide receiver George Pickens.
---
Fill In The Form Below To Receive Our NFL News Straight To Your Email For FREE!