November 27, 2022, Sunday
NFL Weekly Preview Week 11: Key Injuries, Player Statistical Projections & Possible Upsets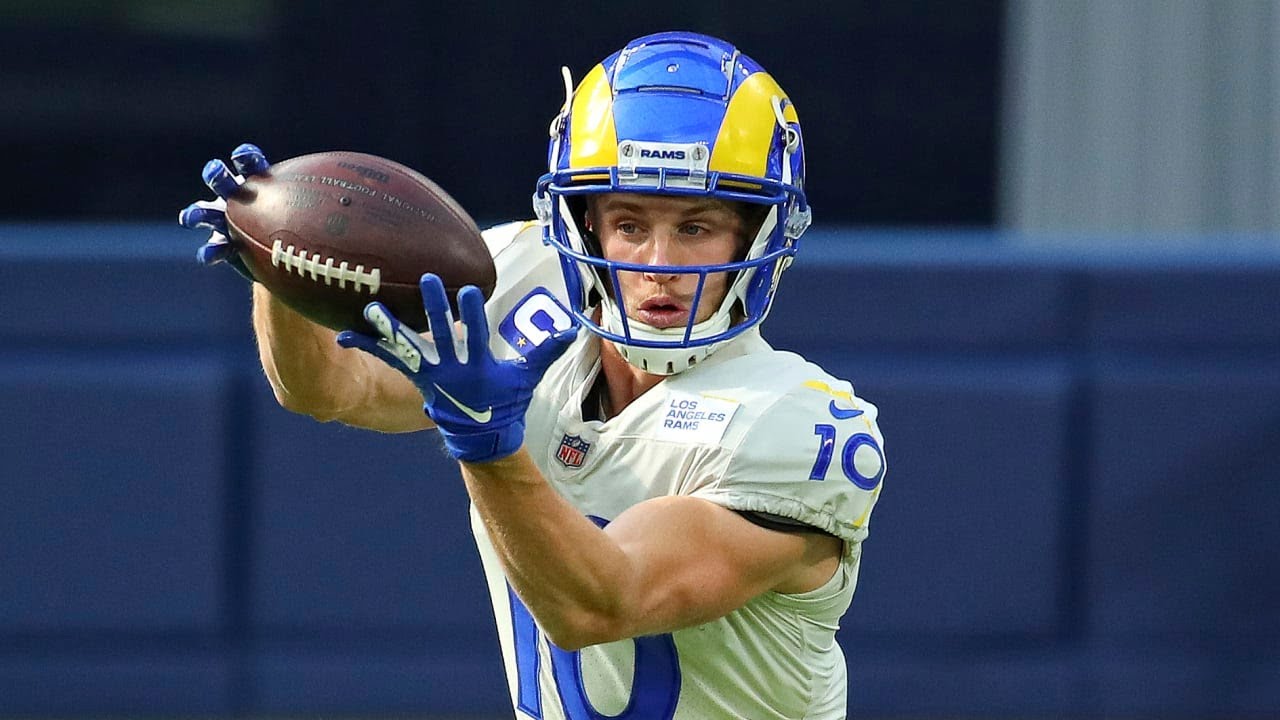 ---
Key Injuries
The disastrous Los Angeles Rams season in 2022 just got worse. On  Sunday, Super Bowl MVP Cooper Kupp of Yakima, Washington suffered a severe ankle sprain on Sunday in a 27-17 Rams loss to the Arizona Cardinals, which will require surgery. In nine games this season, Kupp had 75 catches for 812 yards and six touchdowns. Rams head coach Sean McVay also announced that Rams' Canadian left tackle Alaric Jackson of Windsor, Ontario will miss the remainder of the 2022 season because of a blood clot.
There were several other season-ending injury announcements made this week. They included Cardinals tight end Zach Ertz of Orange, California (knee), Ravens wide receiver Rashod Bateman of Tifton, Georgia (foot), Saints wide receiver Michael Thomas of Los Angeles, California (toe), Packers linebacker Rashan Gary of Plainfield, New Jersey (torn anterior cruciate ligament), and Colts linebacker Shaquille Leonard (back).
Ertz suffered a knee injury against the Rams. In 2022, he had 47 catches for 406 yards and four touchdowns. Bateman had 15 catches for 285 yards and two touchdowns. Thomas had 16 catches for 171 yards and three touchdowns. Gary had 32 combined tackles, seven tackles for a loss, 12 quarterback hits, six sacks, one pass deflection, one forced fumble, and one fumble recovery. Leonard had 11 combined tackles, one interception for 15 yards, and one pass deflection.
---

---
Player Statistical Projections
The top rated quarterback this week is Patrick Mahomes of the Kansas City Chiefs. He is projected to get 300 passing yards, two touchdowns and 21 rushing yards in Los Angeles against the Chargers Sunday night. In the last four games, Mahomes has had 1538 passing yards.
The top rated running back is Derrick Henry of the Tennessee Titans. His week 11 projection on Thursday night in Green Bay is 117 total yards (103 rushing yards and 14 receiving yards) and one touchdown. The top rated wide receiver is Vikings wide receiver Justin Jefferson. Even though he is battling a toe injury, he should be good to go Sunday against the Dallas Cowboys. His projection is seven catches for 104 yards and one touchdown.
---
---
Possible Upsets
I actually put down a $10 parlay ticket this week with a payout of $510. The teams I went with are Tennessee, Arizona, Detroit and Las Vegas. It is time to believe in Henry, who has been an absolute beast lately. I also believe in Cardinals's quarterback Kyler Murray, Lions quarterback Jared Goff, and Raiders' wide receiver Davante Adams.
---
Fill In The Form Below To Receive Our NFL News Straight To Your Email For FREE!