October 16, 2021, Saturday
Patrick Cantlay wins 2021 FedEx Cup playoffs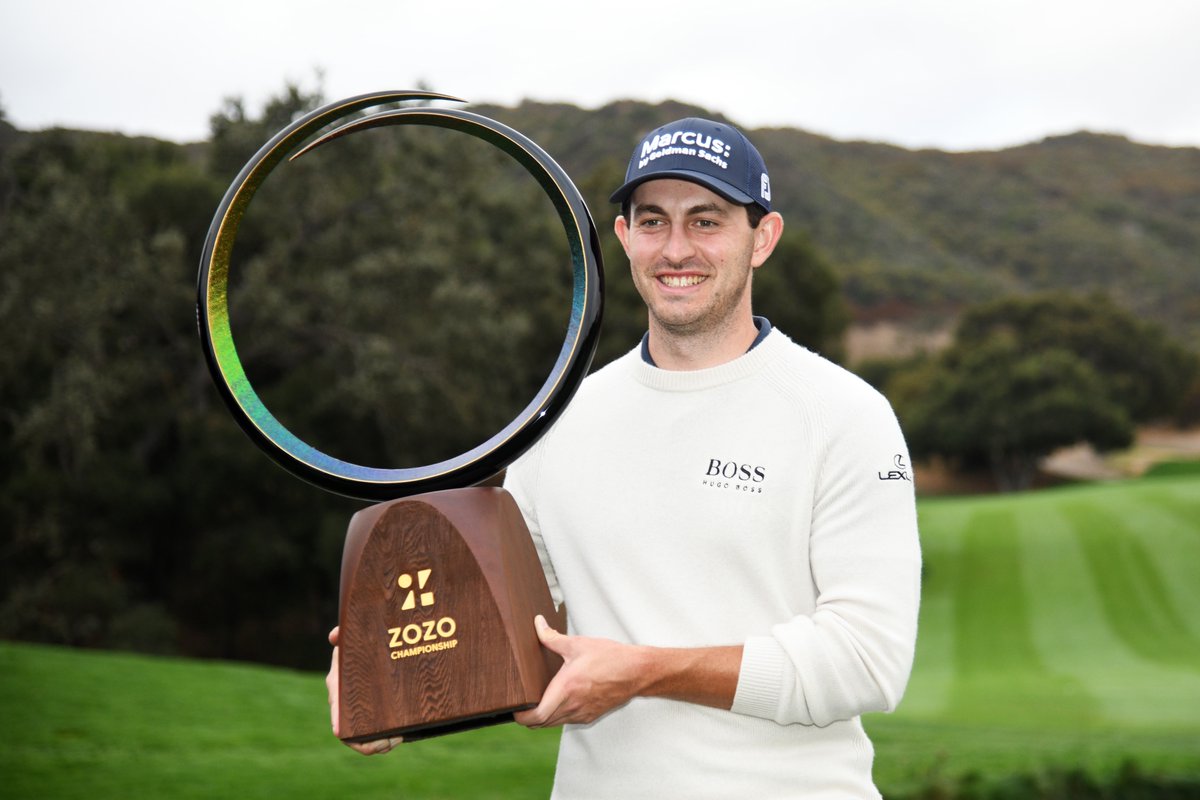 Patrick Cantlay of Long Beach, California is the 2021 FedEx Cup champion. On Sunday, Cantlay won the Tour Championship in Atlanta, by beating 2021 United States Open champion Jon Rahm by a stroke.
It should be noted that Cantlay entered the first round of the Tour Championship at -10 as he was the leader of the FedEx Cup Playoffs heading into the final weekend. Cantlay had won the BMW Championship as part of the FedEx Cup playoffs a week before in Baltimore.
This weekend, Cantlay had a score of -11. He was at three-under-par 67 in round one, four-under-par 66 in round two, three-under-par 67 in round three, and one-under-par 69 in round four.
Cantlay's total score was -21, one better than Rahm, who was at -20. Kevin Na of the United States and Rahm each had the best four-round score in Atlanta over the weekend, as they were each at -14. Rahm had back-to-back scores of 65 on Thursday and Friday, and then back-to-back scores of 68 on Saturday and Sunday. Na had two rounds of four-under-par 66, and two more rounds are three-under-par 67. A resident of Las Vegas, Nevada, Na finished in third place in the Tour Championship with a score of -16 overall.
---
---
Quite frankly, I am not a strong supporter of the FedEx Cup Playoffs. The PGA Tour is trying to make the event very significant, but to me it does not even come close in terms of overall significance compared to the majors. Furthermore, players should start at even par to begin every golf tournament. Case closed.  The fact that Cantlay was not the best golfer in Atlanta, decreases the value of his victory.
When it comes to women's golf, I am even less of a supporter of the Solheim Cup, which should be scrapped completely. Why? It is because many of the top golfers in the world do not have a chance to participate. The event excludes golfers from Asia, Canada, Central America, Africa, South America and Australia. In men's golf, there is The Presidents Cup. There is no women's equivalent, and until there is, the Solheim Cup should get minimal press.
---
Fill In The Form Below To Receive Our Golf News Straight To Your Email For FREE!