November 29, 2023, Wednesday
Chargers name Brandon Staley head coach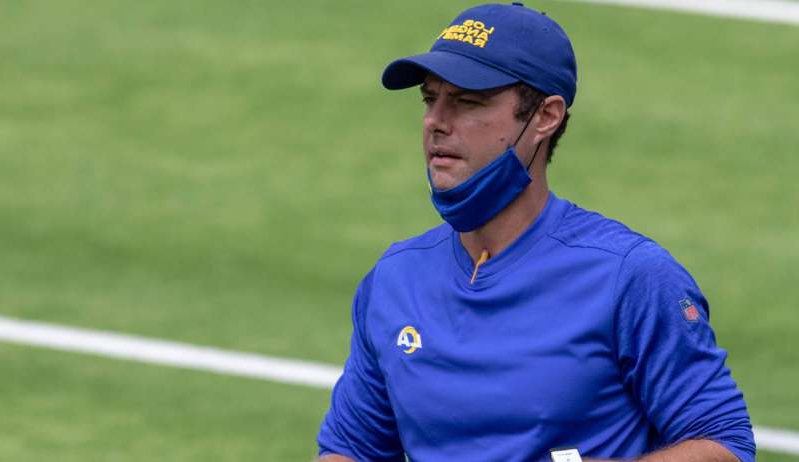 According to Lindsey Thiry of ESPN on Monday, the Los Angeles Chargers have named Brandon Staley of Perry, Ohio, as their new head coach. This will be Staley's first job as a National Football League head coach. This past season he was the defensive co-ordinator of the Los Angeles Rams.
By going from the Chargers to the Rams, Staley does not have to switch cities or even stadiums. The Chargers and Rams share the state-of-the-art SoFi Stadium in Inglewood, California.
The job that Staley did this past season with the Rams was simply marvelous. The Rams only gave up 296 points, the least in the entire NFL. The Rams also gave up the fewest yards at 281.9. Los Angeles then reached the postseason with a record of 10 wins and six losses. Staley's success went into the postseason too. In the NFC Wildcard, the Rams were able to contain Russell Wilson and the Seattle Seahawks, and pull out a 30-20 win.
One should also realize that Staley had the luxury of coaching defensive lineman Aaron Donald, possibly the best defensive player in the game. This past year, Donald had the second most sacks with 13.5. Only T.J. Watt of the Pittsburgh Steelers had more sacks with 15. With the Chargers, Staley will not have the same luxury when it comes to talent.
With the Chargers, Staley takes over a team that was under .500 at 7-9, and gave up 426 points this past season. It should be noted that part of Staley's new job description will be trying to contain the most potent offense in the NFL, the Kansas City Chiefs, twice a year.
Staley is at 38 years of age. In addition to being the Rams defensive co-ordinator for a year, he has been the outside linebackers coach for two years with the Chicago Bears (2017 and 2018), and one year with the Denver Broncos (2019). By being with the Broncos for a season, Staley is familiar with the AFC West. Staley takes over from Anthony Lynn, who was fired by the Chargers on January 4.