September 22, 2021, Wednesday
Top five storylines from Week 17 of the National Football League regular season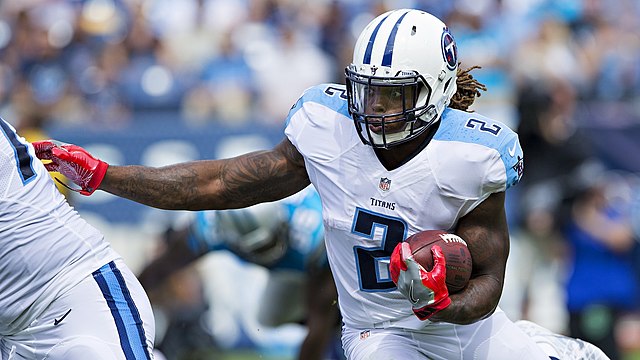 The 2020 NFL regular season has ended and let the playoffs begin. Next weekend in the six wildcard matches, we have Tampa Bay playing the Washington Football Team, Buffalo playing Indianapolis, Cleveland playing Pittsburgh, Baltimore playing Tennessee, Chicago playing New Orleans, and Seattle playing the Los Angeles Rams. Here are the top five storylines from Week 17.
5) Washington is in the postseason with a losing record. At 7-9, Washington becomes the fifth NFL team to make the playoffs with a losing record. They are joined by the 1982 Cleveland Browns, the 1982 Detroit Lions, the 2010 Seattle Seahawks, and 2015 Carolina Panthers. After Washington's 20-14 win over the Philadelphia Eagles, they are already a seven-point underdog against the Tampa Bay Buccaneers.
4) Three NFL coaches fired. Sadly this happens every year and this Monday after the end of the regular season is no different. The New York Jets have parted ways with Adam Gase, the Los Angeles Chargers have fired Anthony Lynn, and the Jacksonville Jaguars have fired Doug Marrone.
3) Death of former Denver Broncos star running back Floyd Little. On New Year's Day, Hall of Fame running back Floyd Little died at the age of 78 of cancer. Little, who starred with the Broncos from 1967 to 1975, led the NFL in rushing yards with 1133 in 1971, and rushing touchdowns with 12 in 1973. The Broncos held a moment of silence for Little before their game against the Las Vegas Raiders on Sunday, and wore his number 44 on their helmets.
2) Jonathan Taylor sets Colts record for most rushing yards in a game. The Indianapolis Colts are heading to the playoffs with a lot of confidence in their running game. On Sunday, rookie Jonathan Taylor set the Colts' franchise record for most rushing yards in a game (253) in Indianapolis's 28-14 win over the Jacksonville Jaguars. With the win and the loss by the Miami Dolphins to the Buffalo Bills, the Colts are playoff-bound.
---
---
1)Derrick Henry becomes the eighth NFL running back to rush for 2000 yards in a single season. In the Tennessee Titans' 41-38 win over the Houston Texans on Sunday, it was a phenomenal game for Titans running back Derrick Henry, who had 250 yards rushing. Henry finished the season with 2027 rushing yards, becoming the eighth running back ever to have 2000 rushing yards in a single season. The other seven are O.J. Simpson, Eric Dickerson, Barry Sanders, Terrell Davis, Jamal Lewis, Chris Johnson, and Adrian Peterson.
---
Fill In The Form Below To Receive Our NFL News Straight To Your Email For FREE!