September 27, 2023, Wednesday
Broncos sign defensive end Frank Clark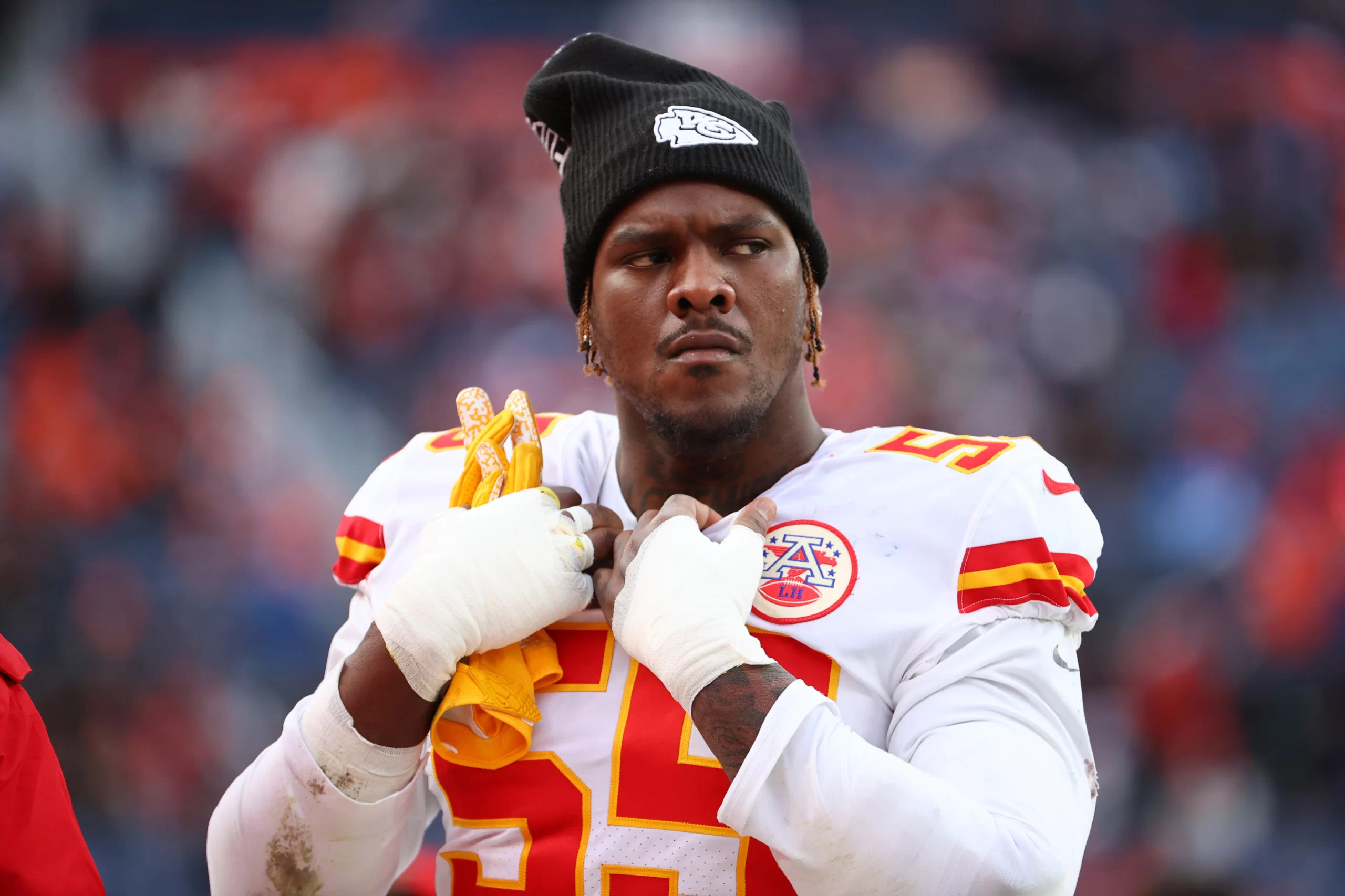 According to Nick Shook of nfl.com, the Denver Broncos have signed defensive end Frank Clark of Bakersfield, Georgia to a one-year contract worth $5.5 million. The contract can expand to $7.5 million if Clark meets certain incentives.
The Chiefs become Clark's third National Football League franchise. He previously played four seasons with the Seattle Seahawks from 2015 to 2018, and another four seasons with the Kansas City Chiefs from 2019 to 2022. While with the Chiefs, he was selected to three straight Pro Bowls from 2019 to 2021, and won two Super Bowls with Kansas City in 2020 and 2022.
This past season Clark played in 15 games for the Chiefs and had 39 combined tackles (25 solo tackles and 14 assisted tackles), eight tackles for a loss, 13 quarterback hits, one safety, one pass deflection, one forced fumble, one fumble recovery, and five sacks.
During the 2022 regular season, the safety, fumble recovery, pass deflection and forced fumble all came in Chiefs wins. The safety came in a 44-23 Chiefs win over the San Francisco 49ers on October 23. The fumble recovery came in a 30-27 Chiefs win over the Los Angeles Chargers on November 20. The pass deflection came in a 26-10 Chiefs win over the Los Angeles Rams on November 27. The forced fumble came in a 30-24 Chiefs win over the Houston Texans on December 18.
In Clark's career, he has played in 120 games. He has 263 combined tackles (180 solo tackles and 83 assisted tackles), 67 tackles for a loss, 131 quarterback hits, one safety, two interceptions for 31 yards, 13 pass deflections, 14 forced fumbles, seven fumble recoveries for 41 yards and 58.5 sacks.
One thing to keep in mind with Clark however, are his legal problems. In the past, he has been arrested on home invasion charges, domestic violence, and for a firearm possession.
---
Fill In The Form Below To Receive Our NFL News Straight To Your Email For FREE!