November 29, 2023, Wednesday
'What was I doing?' Cheeky Fowler on THAT Almeida block in Matildas epic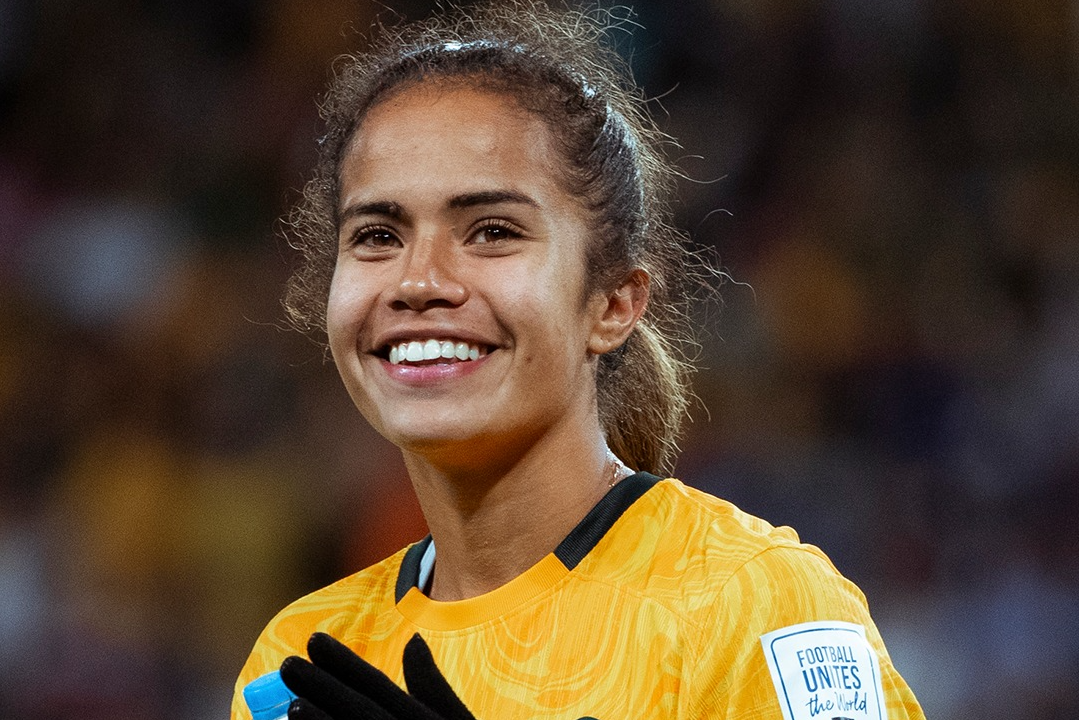 Australia's latest hero, Mary Fowler, turned out a truly incredible performance against France in a World Cup quarterfinals nailbiter that came down to penalties, with only one missed opportunity standing out amid all her feats of brilliance: that block from Elisa De Almeida to keep the scores locked midway through the first stanza.
---
It was a moment Fowler was already joking about after the win.
"I don't know," the fast-exploding star, still just 20, said after reporters brought it up during post-match interviews. "I would love to watch it back and see what the hell I was doing."
That moment, for the half a dozen Australians who weren't glued to their tellies on Saturday evening, came 40 minutes into the instant World Cup classic. The Matildas had been on the ascendancy for some time, with several big chances unfortunately not converted into goals. Under pressure, a mix-up between French goalkeeper Pauline Peyraud-Magnin and defender Sakina Karchaoui let Emily van Egmond steal the ball and square it for Fowler in the middle of the box.
Fowler had the whole net in front of her, gaping, but with her eyes locked on the ball—she was making sure she hit it perfectly—she didn't see Almeida loom up to block the shot in a moment every defender dreams about from sun up to bedtime.
With the shot stopped, the score stayed 0-0.
"I'm sorry," the Manchester City striker added, chuckling.
ELISA DE ALMEIDA WITH A GOAL SAVING BLOCK 🤯🇫🇷

Mary Fowler thought she'd scored. So did the whole nation.

Watch 📲 https://t.co/NthWa1caY5#FIFAWWC #OptusSport pic.twitter.com/Ehj5WN7oG0

— Optus Sport (@OptusSport) August 12, 2023
Though Fowler had nothing to atone for, she did 'redeem herself' by coolly slotting a penalty in what eventually became the longest shootout in World Cup history. The 7-6 victory came off the back of Mackenzie Arnold's heroics between the sticks (she saved three of France's attempts) but every scorer played their role.
"I felt prepared for mine and I felt like everyone else felt prepared, and so you just act like it's training. That's how I did it. I just felt like it was training," she said, before adding how many people were watching her "even really came to mind."
"It's been a big build up so to be able to get through on penalties is massive for us. So, it's a great feeling."
The Matildas now turn their attention to Australia's first-ever football World Cup semifinal, where they'll face England on Wednesday evening from 8pm AEST in Sydney.
---