November 29, 2023, Wednesday
Top five rookies from week one of the 2022 NFL season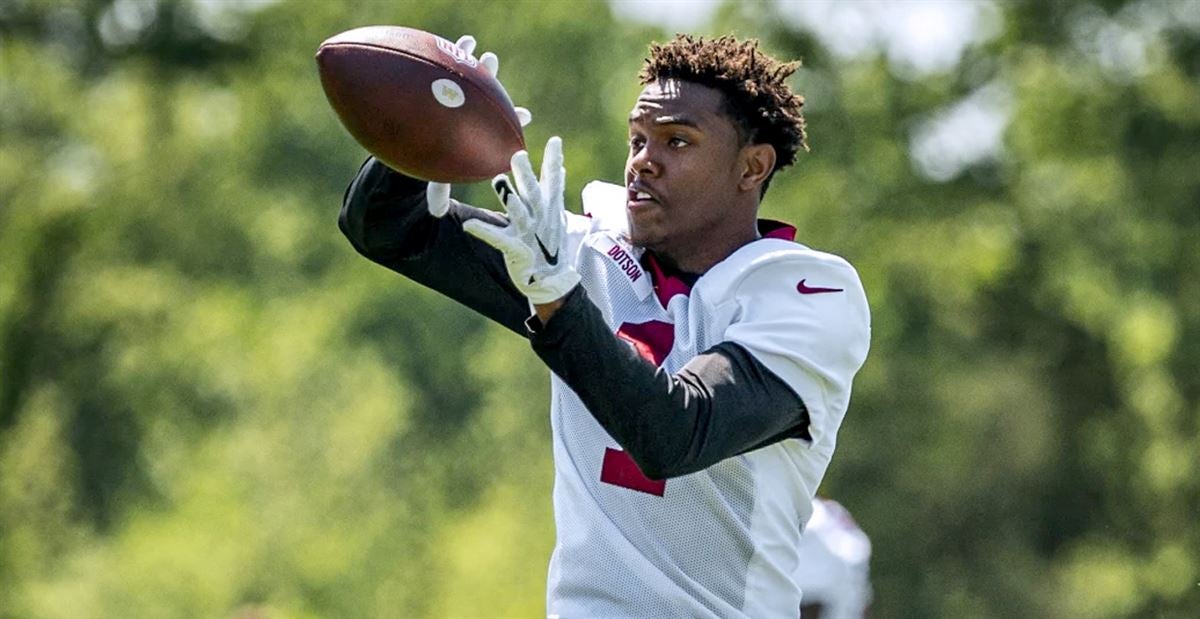 Week one saw a lot of surprises throughout the league. Here are the top five offensive rookies on winning teams in the National Football League for week one.
---
5) Skyy Moore–Kansas City Chiefs
The Chiefs's second round pick out of Western Michigan had one catch for 30 yards in a 44-21 won over the Arizona Cardinals. In addition to being used on offense, Moore was used frequently on special teams. The native of New Kensington, Pennsylvania had four punt returns for 41 yards and one kickoff return for 23 yards.
Back our Best bet Here
---
4) Chris Olave–New Orleans Saints
The Saints drafted wide receiver Chris Olave of San Ysidro, California out of Ohio State. The first round pick, 11th overall, had three catches for 41 yards in his NFL debut as the Saints defeated the Atlanta Falcons 27-26. Once again, the Falcons blew a second half lead. The Falcons had a 26-10 advantage in the fourth quarter before losing by a single point.
---
Error, group does not exist! Check your syntax! (ID: 26)
---
3) Zander Horvath–Los Angeles Chargers
The rookie running back from Mishawaka, Indiana out of Purdue had two catches for six yards and one run for two yards on Sunday for the Los Angeles Chargers in their 24-19 win over the Las Vegas Raiders. However even though Horvath did not have the pigskin much, he was able to find the end zone. Horvath's touchdown was the Chargers's first touchdown of 2022 at 5:26 of the second quarter, and put the Chargers up 10-3 at the time. It was a one-yard catch from Chargers quarterback Justin Herbert, who had 38 touchdowns a year ago.
---
2) Isiah Pacheco–Kansas City Chiefs
The rookie running back from Vineland, New Jersey had 12 rushes for 62 yards and a touchdown for the Chiefs in their 23-point clobberikng over Arizona. Pacheco's touchdown was a three-yard rush, came with 7:39 left in the fourth quarter, and put the Chiefs up 44-15 at the time. A seventh round pick in the 2022 NFL Draft, Pacheco played his college football at Rutgers.
---
1) Jahan Dotson–Washington Commanders
The rookie wide receiver from Penn State only had three catches for 40 yards, but two of the catches were touchdowns. The first major score from new Commanders quarterback Carson Wentz came three minutes and 13 seconds into the second quarter and put the Commanders up 14-3. Dotson, a native of Newark, New Jersey, then scored the game-winning touchdown on a 24-yard pass from Wentz with 1:46 left in the fourth quarter which closed out the scoring, and gave Washington a 28-22 win.
Back our Best bet Here
---
Fill In The Form Below To Receive Our NFL News Straight To Your Email For FREE!