November 27, 2022, Sunday
Colts trade Carson Wentz to the Commanders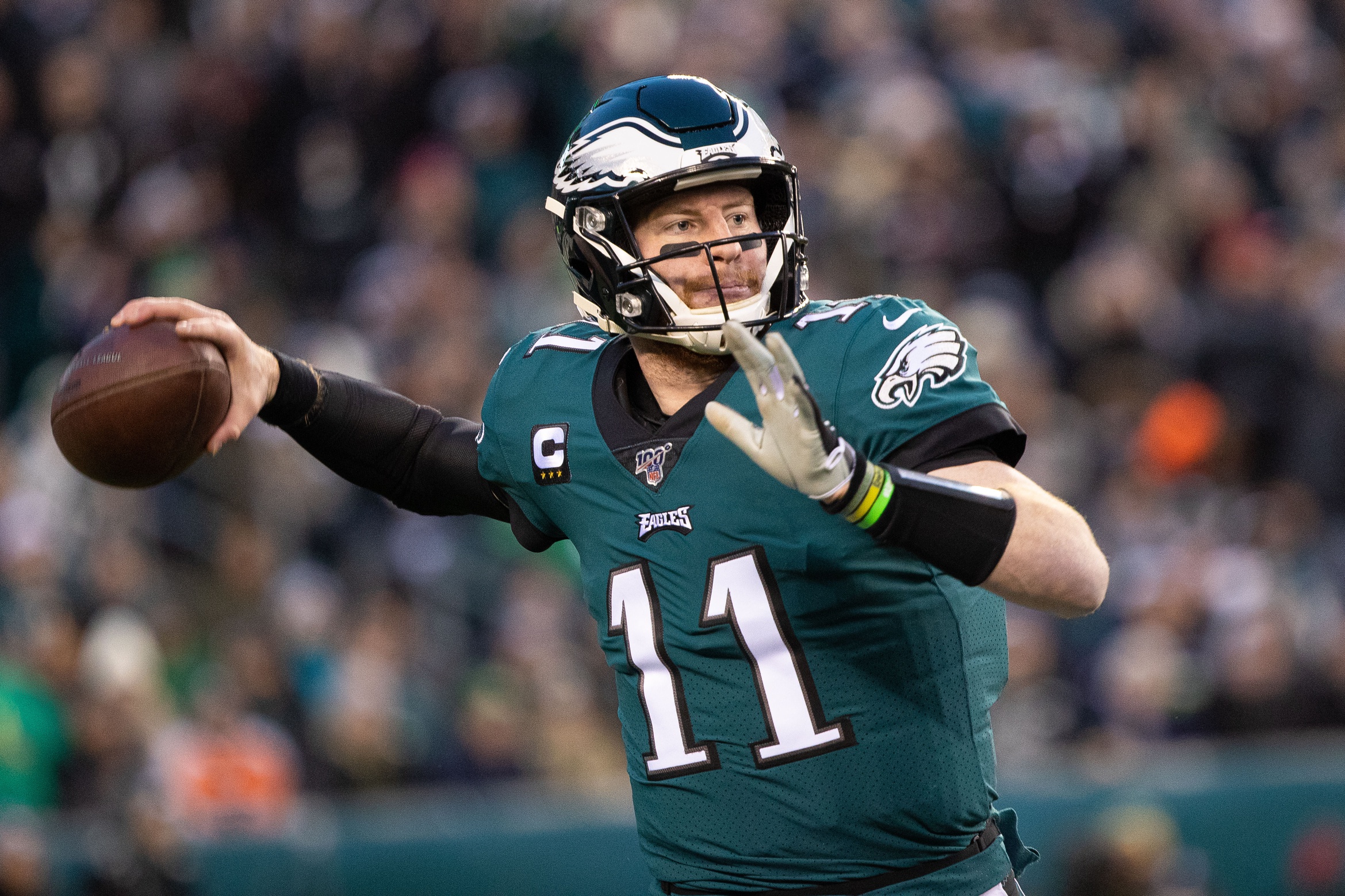 According to Mike Wells of ESPN on Wednesday, the Indianapolis Colts have traded quarterback Carson Wentz to the Washington Commanders. In return, the Colts will receive a third round draft pick in 2022 and a conditional third round draft pick in 2023. If Wentz has 70% of the Commanders' snaps in 2022, the Colts will receive a second round draft pick instead of a third round draft pick.
The Commanders will become Wentz's third National Football League team. He has previously played five seasons with the Eagles and one season with the Colts in 2021.
Last season, Wentz completed 322 passes in 516 attempts for 3563 yards, 27 touchdowns and seven interceptions. He also had 57 rushes for 215 yards and one  touchdown.
In his career, Wentz has 1884 completions in 3008 attempts for 20374 yards, 140 touchdowns, and 15 interceptions. He also has had 315 rushes for 1276 yards and nine rushing touchdowns.
---
---
Wentz actually had a much better season in 2021 than 2020, when he struggled mightily in his final season with the Eagles. While with Philadelphia in 2020, he led the NFL with 15 interceptions (tied with Drew Lock) and the number of times sacked (50). This week Lock was also traded from the Denver Broncos to the Seattle Seahawks in the Russell Wilson blockbuster.
However even though Wentz was statistically better in 2021 than 2020, one must realize he was a disaster at the quarterback position in the Colts' most important game of 2021. Wentz was sacked six times, and did not have a touchdown pass until garbage time against a very weak Jacksonville Jaguars defense in a 26-11 loss. Heading into the game, the Colts controlled their own destiny as with a win, they would make the postseason. With the loss however, the Colts missed the playoffs.
---
Fill In The Form Below To Receive Our NFL News Straight To Your Email For FREE!