Eagles trade quarterback Carson Wentz to the Colts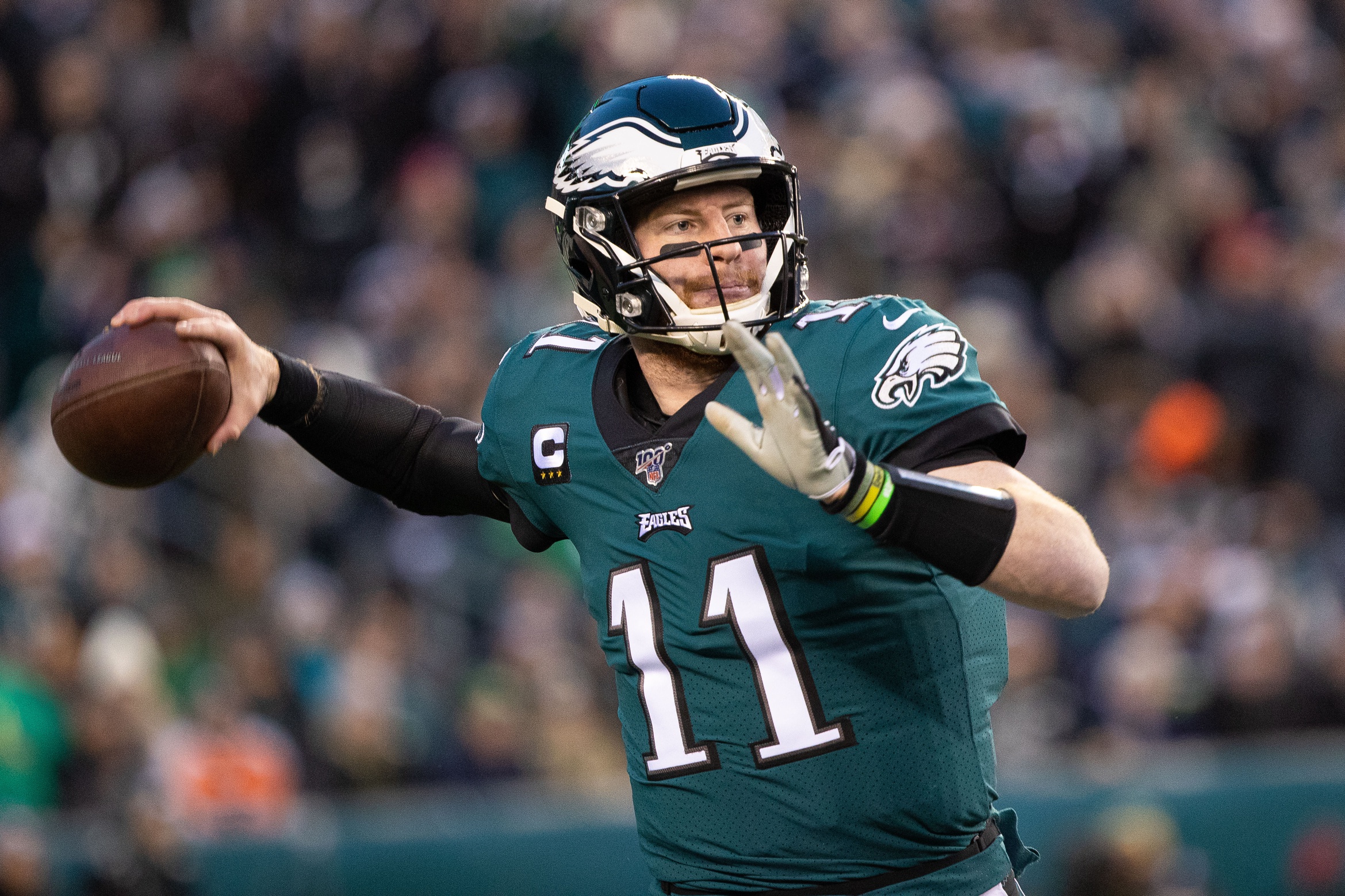 According to Rogers Sportsnet on Thursday, the Indianapolis Colts have acquired quarterback Carson Wentz of Raleigh, North Carolina from the Philadelphia Eagles for a third-round draft pick in the 2021 National Football League Draft and either a first or second-round draft pick in the 2022 National Football League Draft. The Colts were in need of finding a new quarterback with the retirement of Philip Rivers, and the Eagles decided to go with Jalen Hurts as their long-term quarterback solution.
Wentz had spent the last five seasons with the Eagles. In 2020, he completed 251 passes for 437 attempts for 2620 yards and 16 touchdown passes. However, overall it was a poor season for Wentz, as he led the NFL with 15 interceptions, and was sacked a NFL-high 50 times for 326 yards, which also led the NFL. He also only won three of his 12 starts with the Eagles this past year.
Wentz's season was a major drop-off from 2017,  where he had a NFL best quarterback rating of 78.5 and was selected to the Pro Bowl. That year Wentz guided the Eagles to a regular season record of 11 wins and two losses, but tore his ACL in week 14 against the Los Angeles Rams and was done for the year. With Nick Foles as quarterback, the Eagles won the Super Bowl.
---
---
It will now be interesting to see what the Colts do with backup quarterback Jacoby Brissett. The native of West Palm Beach, Florida had been the Colts' starting quarterback in 2017 and 2019, but Colts management seems to feel he is best suited in a secondary role. Do not be surprised if Brissett does not return to the Colts in 2021.
---
 Fill In The Form Below To Receive Our NFL News Straight To Your Email For FREE!