September 27, 2023, Wednesday
Tennis icon Roger Federer retires at age 41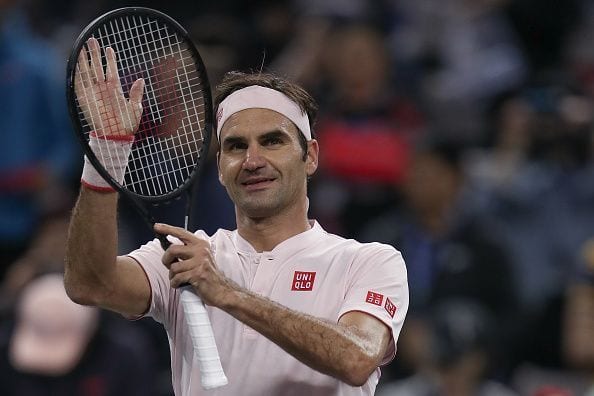 According to TSN on Thursday, tennis icon Roger Federer of Basel, Switzerland is retiring at the age of 41 after the Laver Cup. The Laver Cup is a team event from September 23-25 in London, England between Team Europe and Team World.
Team Europe will have Federer, Great Britain's Andy Murray, Serbia's Novak Djokovic, Norway's Casper Ruud, Spain's Rafael Nadal, and Greece's Stefanos Tsitsipas. Djokovic and Nadal are grand slam champions in 2022. Djokovic won Wimbledon, while Nadal won the Australian Open and the French Open. Team World will have Alex De Minaur of Sydney, Americans Taylor Fritz, Jack Sock and Frances Tiafoe, Argentina's Diego Schwartzman, and Canadian Felix Auger-Aliassime.
What Federer has able to accomplish over the last two decades has been sensational. His resume includes six Australian Opens (2004, 2006, 2007, 2010, 2017, 2018), one French Open (2009), eight Wimbledon titles (2003, 2004, 2005, 2006, 2007, 2009, 2012 and 2017), and five United States Open titles (2004, 2005, 2006, 2007, an 2008). Federer's 20 grand slam titles are third all-time among men's tennis players. Nadal is first with 22 titles and Djokovic is second with 21 titles.
---
Error, group does not exist! Check your syntax! (ID: 9)
---
Federer is the second tennis icon to retire this month. The other was 23-time grand slam champion Serena Williams of the United States. Both Federer and Williams have something in common. They both had their last grand slam title at the Australian Open. In 2017, Serena beat her sister Venus Williams of the United States, 6-4, 6-4. In 2018, Federer beat Marin Cilic of Croatia 6-2, 6-7, 6-3, 3-6, 6-1.
Federer has also won 103 career singles titles. That is second most all-time behind Jimmy Conners of the United States who has 109 titles. Federer also has 11,478 aces (second all-time behind American John Isner with 13960 aces and Croatia's Ivo Karlovic with 13728 aces).
Interestingly one of Federer's greatest personal accomplishments came in doubles and not singles. That is when he teamed up with Stanislas Wawrinka to win the gold medal in men's doubles for Switzerland at the 2008 Olympic Games in Beijing. In the gold medal match, Federer and Wawrinka beat Simon Aspelin and Thomas Johansson of Sweden, 6-3, 6-4, 6-7, 6-3.
---
Fill In The Form Below To Receive Our Tennis News Straight To Your Email For FREE!