September 27, 2023, Wednesday
Novak Djokovic to face Casper Ruud in 2023 French Open men's final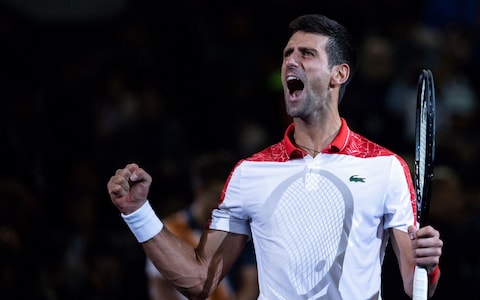 Novak Djokovic of Belgrade, Serbia is in the 2023 French Open finals. The 36-year-old is in his 34th grand slam final after defeating Carlos Alcaraz of Spain 6-3, 5-7, 6-1, 6-1.
The turning point in this match came early in the third set. That is when Alcaraz started to cramp up, and in order to get any medical treatment, had to give a game to Djokovic. As a result, Djokovic went up a break at two games to one, and took complete control of the match thereafter.
The second set of this match was extremely gruelling. Djokovic was the better player in the first half of the set, but Alcaraz was the better player in the second half. At the end of the second set, it was actually Djokovic that was not feeling significantly well. However he got the necessary treatment, and it was Alcaraz who soon started to experience ailments of his own.
It was equally a dominant performance by the fourth seed Casper Ruud of Norway. Ruud steamrolled past the 22nd seed Alexander Zverev of Germany 6-3, 6-4, 6-0. The major statistical difference between the two players came down to unforced errors. Zverev had 37, compared to 19 for Ruud.
Ruud and Zverev had a newsworthy 2022 French Open experience. Ruud reached the 2022 French Open final before losing 6-3, 6-3, 6-0 to Spain's Rafael Nadal. Meanwhile, Zverev tore several ligaments in his semifinal match against Nadal and was out long term.
Djokovic is 4-0 all-time against Ruud. All four of his wins came in Italy. Two wins came at the Italian Open in Rome (2020 and 2022 semifinals), and the other two wins came at the 2021 and 2022 ATP Finals in Turin.
---
Fill In The Form Below To Receive Our Tennis News Straight To Your Email For FREE!