September 27, 2023, Wednesday
Nick Kyrgios beats world no. 1 Daniil Medvedev in Canada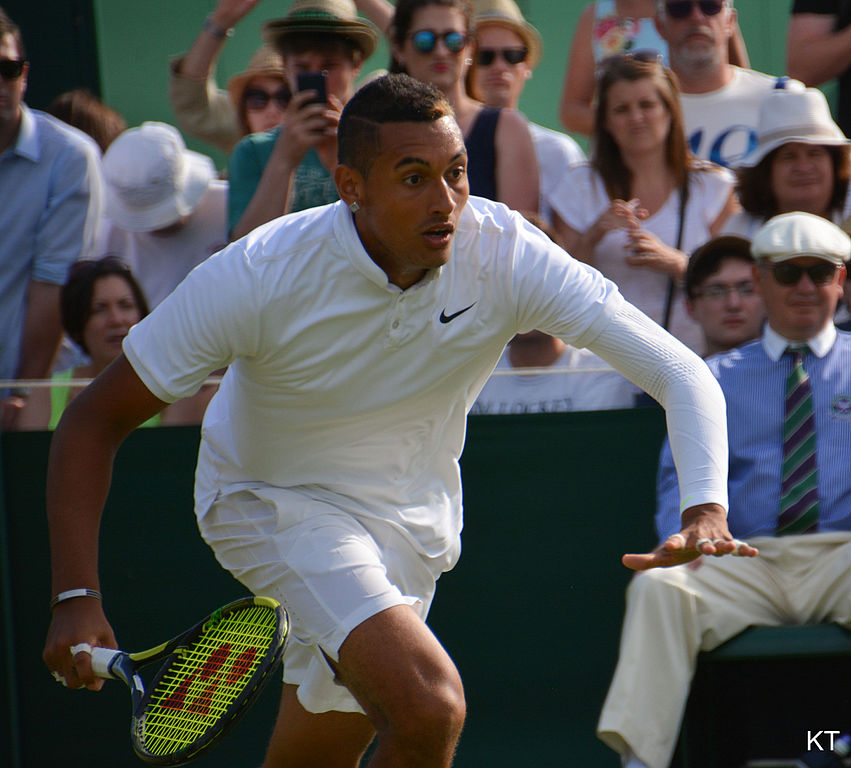 Nick Kyrgios of Canberra, Australia continued his fine 2022 tennis season on Wednesday with an impressive 6-7, 6-4, 6-2 win over world number one and 2021 United States Open champion Daniil Medvedev of Russia in the second round of the 2022 National Bank Open from Montreal, Quebec.
Kyrgios has enjoyed a red hot summer. First he reached the final of Wimbledon before losing to Novak Djokovic of Serbia, 4-6, 6-3, 6-4, 7-6. Then, Kyrgios teamed up with fellow Australian Thanasi Kokkinakis to win an all-Australian men's doubles final in Atlanta. Kyrgios and Kokkinakis of Adelaide beat Jason Kubler of Brisbane and John Peers of Melbourne, 7-6, 7-5. After the Atlanta doubles win, Kyrgios went to Washington where he won the 2022 Citi Open. Kyrgios beat Yoshihito Nishioka of Japan 6-4, 6-3 in the final for his first ATP Tour title in three years.
A major reason why Kyrgios was victorious is because he had more break point opportunities. He capitalized on three of his eight chances, while Medvedev was zero for two in his chances. In addition to beating Medvedev in Montreal, Kyrgios beat Sebastian Baez of Argentina 6-4, 6-4 in the first round.
---
---
In the third round on Thursday, Kyrgios will face fellow Australian Alex De Minaur of Sydney. At the National Bank Open so far, De Minaur beat Canadian Denis Shapovalov 7-5, 7-6, (2021 Wimbledon semifinalist) in the first round and then three-time grand slam semifinalist (2014 Wimbledon, 2017 Australian Open  and 2019 United States Open) Grigor Dimitrov of Bulgaria 7-6, 7-5 in the second round.
This will be the first career meeting between De Minaur and Kyrgios, who are currently the top two Australian men's tennis players. De Minaur is 21st and Kyrgios is 37th. Remember the Wimbledon final for Kyrgios does not count in the world rankings.
---
Fill In The Form Below To Receive Our Tennis News Straight To Your Email For FREE!