September 22, 2021, Wednesday
Daniil Medvedev wins 2021 United States Open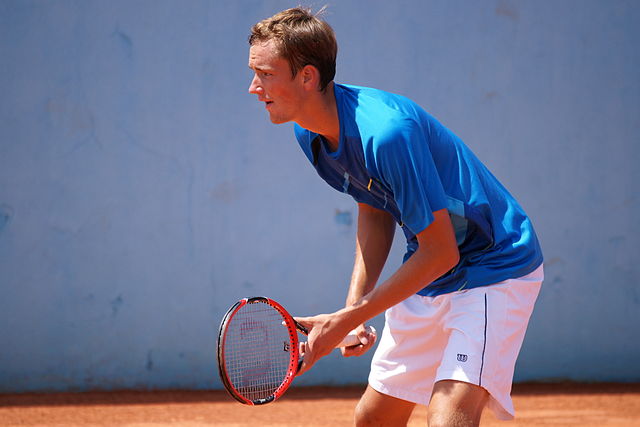 Daniil Medvedev is a grand slam men's singles champion for the first time in his professional tennis career. On Sunday from Flushing Meadows, New York, Medvedev defeated world number one Novak Djokovic of Serbia in straight sets, 6-4, 6-4, 6-4.
For Medvedev, the native of Moscow, Russia, the win on Sunday was significant because Djokovic was trying to be the first men's tennis player since 1969 to win all four majors in the same calendar year. Only two men's tennis players have accomplished the feat. The first was Don Budge of Oakland, California in 1938, and the second was Australia's own Rod Laver in 1962 and 1969. Laver meanwhile was in attendance this past week at the United States Tennis Association Billie Jean King Tennis Center.
---
---
This was the third men's singles final in Medvedev's tennis career. He previously reached the 2019 United States Open final, before losing to Rafael Nadal of Spain, 7-5, 6-3, 5-7, 4-6, 6-4, and the 2021 Australian Open men's final, before losing to Djokovic, 7-5, 6-2, 6-2.
Djokovic was also trying to win the most grand slam men's singles titles of all time. He now remains tied with Roger Federer of Switzerland and Rafael Nadal of Spain with 20 titles each.
Medvedev becomes the second Russian man to win a United States Open. The first was Marat Safin of Moscow, who won the 2000 title over American Pete Sampras, 6-4, 6-3, 6-3. Safin was a two-time grand slam champion as he also won the 2005 Australian Open. Only one other Russian man has won a grand slam men's singles championship. Yevgeny Kafelnikov of Sochi won the 1996 French Open and the 1999 Australian Open.
---
Fill In The Form Below To Receive Our Tennis News Straight To Your Email For FREE!