February 26, 2021, Friday
Novak Djokovic wins his ninth Australian Open men's singles title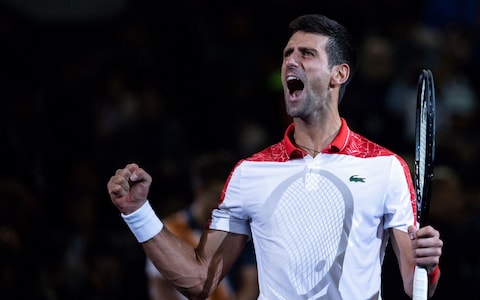 Novak Djokovic of Belgrade, Serbia has won his ninth Australian Open men's singles title. On Sunday from Melbourne, Djokovic, the number one seed, defeated Daniil Medvedev of Russia in straight sets, 7-5, 6-2, 6-2.
Throughout the last year, Djokovic has been the player on court who has been rattled the most. At the United States Open, he was disqualified for hitting a linesperson's throat with the ball, and even in the earlier rounds of the 2021 Australian Open, expressed his frustration by hammering his racket.
However on Sunday in the final, the frustration came from Medvedev, who was clearly the most agitated player on court. It was the fourth-ranked Russian who hammered his racket, and was completely unsettled throughout the two and a half hours of play.
The major statistical difference between Djokovic and Medvedev in the final, was percentage of points won on second serve. Djokovic won 63% of his second serve points, while Medvedev only won 39% of his second serve points.
Djokovic also displayed why he is considered one of the best returners in all of tennis. He had 11 break-point opportunities, of which he capitalized on seven of them. Medvedev broke Djokovic twice on four opportunities.
---
---
Medvedev was the second Russian that Djokovic beat en route to winning the first major of 2021. In the semifinal, Djokovic beat the unseeded Aslan Karatsev 6-3, 6-4, 6-2. Interestingly, Karatsev won the same number of games as Medvedev against Djokovic (nine), despite being ranked 110 spots lower than Medvedev in the ATP Rankings at 114.
With the win, Djokovic has now won 18 career grand slam finals. The only players who have won more are Rafael Nadal of Spain and Roger Federer of Switzerland, who have each won 20.
---
Fill In The Form Below To Receive Our Tennis News Straight To Your Email For FREE!