September 27, 2023, Wednesday
Nick Kyrgios admits to suicidal thoughts following 2019 Wimbledon loss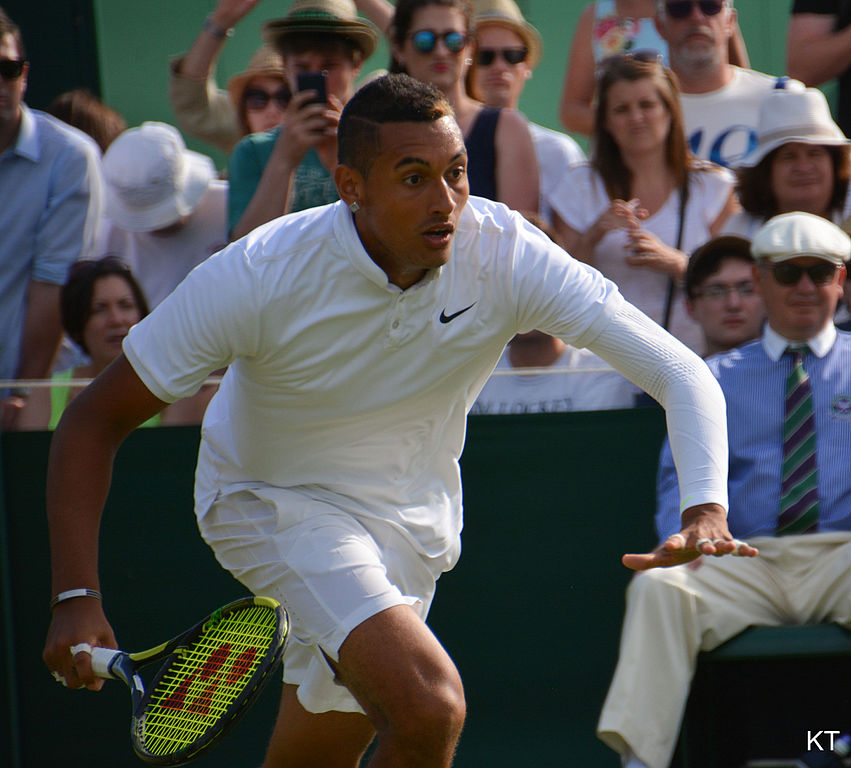 According to the Associated Press on Wednesday, Australian tennis star Nick Kyrgios of Canberra had suicidal thoughts following the 2019 Wimbledon tournament. Kyrgios reportedly entered a psychiatric ward after losing his second round match to Spain's Rafael Nadal, 6-3, 3-6, 7-6, 7-6. The mental struggles Kyrgios has faced in the past will be documented in a new Netflix Series titled, "Break Point."
Kyrgios had prior success against Nadal in 2019. Earlier that year Kyrgios had beaten Nadal in the second round of Mexico, 3-6, 7-6, 7-6.
Kyrgios reached the second round of Wimbledon four years ago after beating fellow Australian Jordan Thompson of Sydney in a five set thriller, 7-6, 3-6, 7-6, 0-6, 6-1. Kyrgios won the match despite being bageled in the fourth set and then nearly bageling Thompson in the fifth set. The third set tiebreak was notable as Kyrgios beat Thompson 12-10.
It should be noted that even though Kyrgios had a second round exit at the 2019 Wimbledon championship, he had an excellent run at Wimbledon in 2022. There he made the final, before losing to Novak Djokovic of Serbia in four sets. Ironically, Kyrgios advanced to the 2022 Australian Open final because Nadal did not play due to an abdominal injury.
Kyrgios played at the Stuttgart Open this week in Germany to prepare for Wimbledon at the beginning of July. In the first round, Kyrgios, who was the eighth seed, lost 7-5, 6-3 to Yibing Wu of China. This was Kyrgios's first singles match since the 2022 Japan Open. Kyrgios missed the Australian Open back in January due to a knee injury, and then missed the French Open after an injury due to a family robbery. 
---
Fill In The Form Below To Receive Our Tennis News Straight To Your Email For FREE!