September 27, 2023, Wednesday
Novak Djokovic wins his seventh Wimbledon title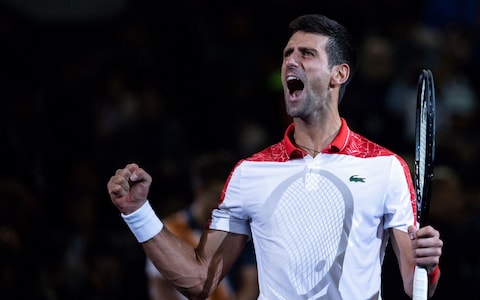 For the seventh time, Novak Djokovic of Belgrade, Serbia is a Wimbledon champion. On Sunday, Djokovic defeated Nick Kyrgios of Australia 4-6, 6-3, 6-4, 7-6. In the fourth set tiebreak, Djokovic beat Kyrgios 7-3.
It was the first grand slam final for Kyrgios and the 32nd grand slam final for Djokovic, which is an ATP record. Djokovic broke a tie with Roger Federer of Switzerland, who has been in 31 grand slam finals. Chris Evert of the United States has the record on the women's side as she has been in 34 grand slam finals.
On Sunday, a major reason why Djokovic was victorious came down to unforced errors. Djokovic only had 17 unforced errors in two hours and 35 minutes of action, while Kyrgios had 36.
Two other key statistics were first serve points won and net points won. Djokovic won 82% of his first serve points, and a remarkable 26 of 32 points at the net (81%).
---
Error, group does not exist! Check your syntax! (ID: 9)
---
Djokovic now has 21 grand slam singles titles. Of Djokovic's 21 grand slam singles titles, nine have been at the Australian Open, seven have been at Wimbledon, three have been at the United States Open, and two have been at the French Open. Only Rafael Nadal of Spain has won more in his career on the men's side, as he has won 22 grand slam titles. Nadal's 22nd grand slam title came at the French Open in June. Roger Federer of Switzerland is third on the list in men's tennis with 20.
The women's tennis player with the most grand slam titles is Margaret Smith Court of Australia, who has 24 grand slam titles. Serena Williams of the United States is second on that list with 23.
---
Fill In The Form Below To Receive Our Tennis News Straight To Your Email For FREE!