November 28, 2023, Tuesday
Nick Kyrgios to miss 2023 French Open after injury from family robbery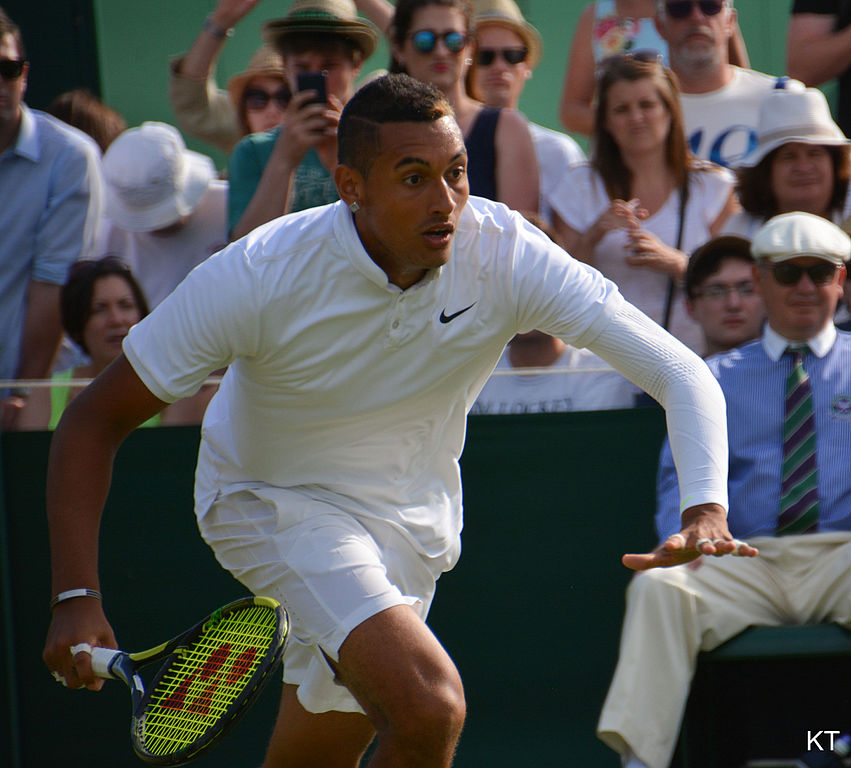 According to ESPN on Wednesday, 2022 Wimbledon finalist Nick Kyrgios of Canberra, Australia will miss the 2023 French Open from an injury sustained during a family robbery on May 1. In a scary incident, Kyrgios's mother was held at gunpoint close to Kyrgios's home, and as a result his car was stolen.
Kyrgios reportedly injured his foot while running through his home when he heard his mother was in distress. The injury was a laceration on Kyrgios's foot close to his pinkie toe.
This is the second time a high profile tennis player has been injured during a robbery. In 2016, two-time Wimbledon champion Petra Kvitova of Bilovec, Czech Republic suffered significant cuts to her hand while protecting herself against a robber who had a knife. As a result, Kvitova missed five months.
---
Error, group does not exist! Check your syntax! (ID: 9)
---
Kyrgios has not played since the 2022 ATP World Tour Finals in November in Turin, Italy. There he played doubles with Thanasi Kokkinakis. The last time Kyrgios played a singles match was the second round of the 2022 Japan Open. There he beat Kamil Majchrzak of Poland 3-6, 6-2, 6-2. Interestingly, Majchrzak has since been suspended for doping which occurred during the Japan Open.
In Japan in October, Kyrgios was forced to withdraw from his match in the quarterfinals against Taylor Fritz of the United States because of a knee injury. Fritz went on to win the 2022 Japan Open.
Kyrgios was also forced to withdrawal from the 2023 Australian Open because of a knee injury. However, according to Kyrgios's agent Daniel Horsfall, the reason for Kyrgios's withdrawal from the French Open is related to his recent foot injury and not his knee.
---
Fill In The Form Below To Receive Our Tennis News Straight To Your Email For FREE!