November 29, 2023, Wednesday
NFL Fantasy Preview: Houston Texans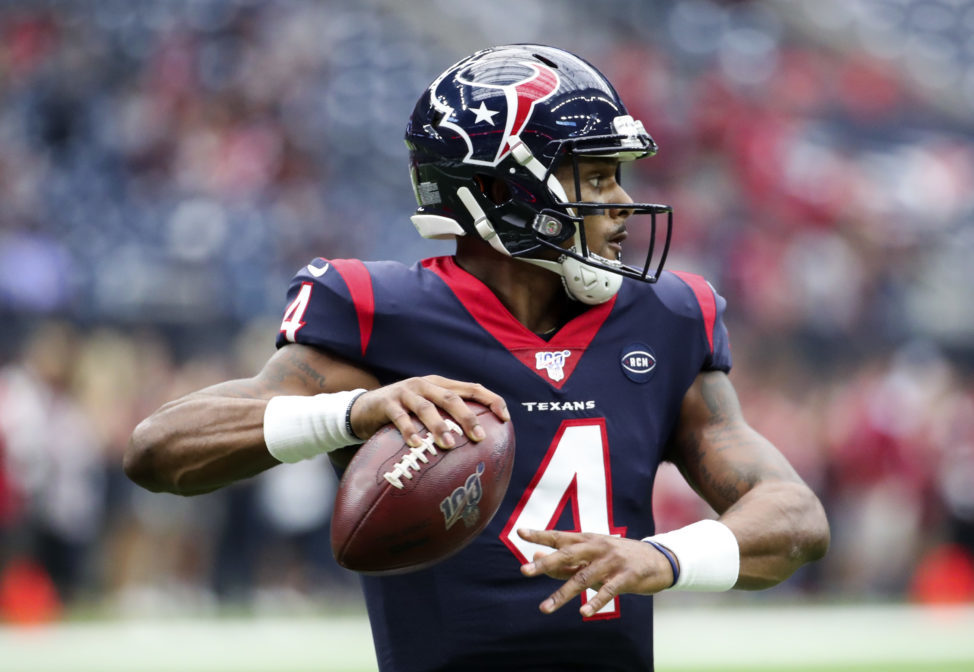 In a 32-part series leading up to the start of the 2021 National Football League season, we will take a look at each NFL franchise from a fantasy perspective. The 13th team we will review is the Houston Texans.
---
The big question in Houston heading into the 2021 NFL season is will he or won't he? He is Texans quarterback DeShaun Watson, and the question is whether or not he will step on to the football field at any point in the regular season this year.
Watson is not injured physically. His current battle is with 13 women who have filed 22 sexual assault lawsuits. This is the major reason why Houston has brought in Tyrod Taylor of Hampton, Virginia to be quarterback. Last year, Taylor was the backup quarterback for the Los Angeles Chargers, and only had 30 pass attempts. So do you draft Taylor or Watson? My answer is neither and avoid them at all cost.
---
---
So, is drafting a Texans running back ok? Nope. Not at all. The reason is you just do not know which Texans running back will emerge as their go-to-back. It appears Mark Ingram, who the Texans picked up from the Baltimore Ravens in the offseason, might be the one, but he only had 299 yards rushing and 50 yards receiving in 2020. Phillip Lindsay came over from Denver, but only had 502 yards rushing last season, as he lost carries to Melvin Gordon III. As for David Johnson, one needs to ask, how does he now fit into the mix when the Texans have Ingram and Lindsay? It appears Johnson is third on the depth chart, making their trade a year ago with the Arizona Cardinals involving DeAndre Hopkins look horrendous.
The only receiver worth looking at in Houston is Brandin Cooks, who had 81 catches for 1150 yards and six touchdowns in Houston last season after six seasons with the New Orleans Saints, New England Patriots and Los Angeles Rams. Cooks is ranked 16th among wide receivers.
The battle in Houston right now is no one wants to play there. Their star defensive player J.J. Watt joined Hopkins in Houston, and they also lost wide receiver Will Fuller to Miami, in addition to 18 other players via free agency in the offseason. The Texans are clearly behind the Colts and Titans in the AFC South, and appear to be behind the Jacksonville Jaguars too.
---
Fill In The Form Below To Receive Our NFL News Straight To Your Email For FREE!