November 29, 2023, Wednesday
Lakers tie franchise record for most three-pointers in a game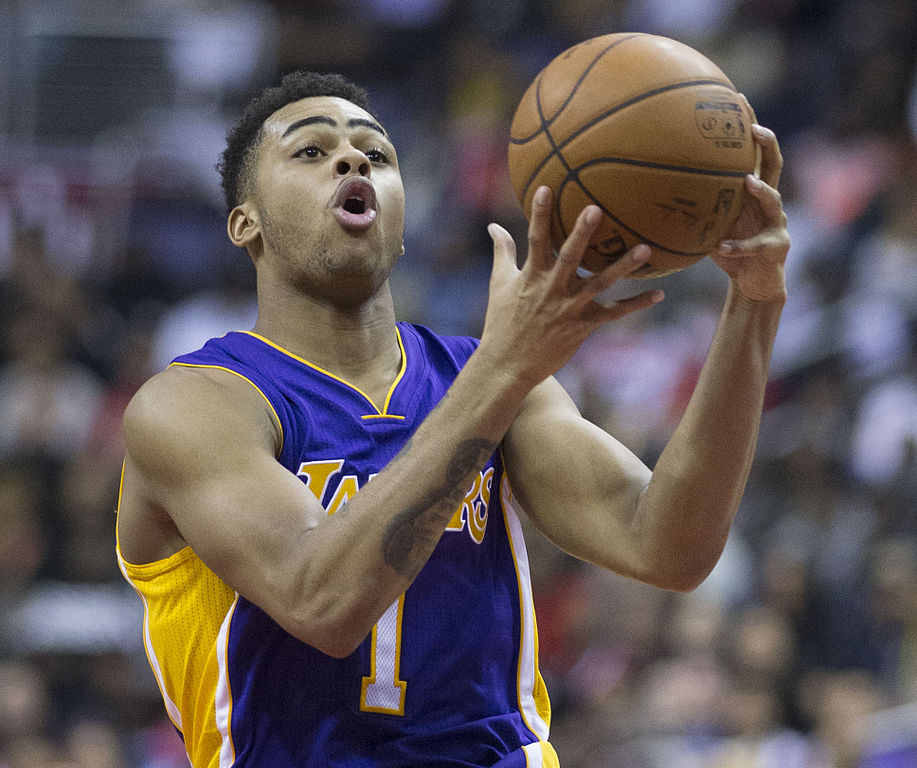 The Los Angeles Lakers tied a franchise record for most three-pointers in a game on Tuesday. They made 22 shots from downtown in a 134-107 win over the Memphis Grizzlies from crypto.com Arena in Los Angeles, California.
Seven different Lakers had a three-point shot. Point guard D'Angelo Russell of Louisville, Kentucky made six three-pointers, shooting guard Austin Reaves of Newark, Arkansas made four three-pointers, small forward Cam Reddish of Norristown, Pennsylvania, forward LeBron James of Akron, Ohio, and Rui Hachimura of Toyama, Japan had three three-pointers, power forward Taurean Prince of San Marcos, Texas had two three-pointers, and center Jaxson Hayes of Norman, Oklahoma had one three-pointer.
Remarkable thing is that heading into Tuesday, the Lakers had the worst three-point shooting in the entire National Basketball Association, and after Tuesday's result, they are now 28th in the league as they have passed the Charlotte Hornets and Portland Trail Blazers. The first time  the Lakers had 22 three-pointers came on February 7, 2019 in a 129-128 win over the Boston Celtics. The NBA record for most three-point shots made in a game by a single team in a game belongs to the Milwaukee Bucks, who made 29 three-pointers in a game on December 29, 2020 in a 144-97 win over the Miami Heat.
In one more interesting note, the Lakers and Grizzlies combined to make 42 three-pointers as the Grizzlies made 20 three-pointers on Tuesday. That is the second most three-point shots made by both teams in a single game. The NBA record was set on January 16, 2019, as the Golden State Warriors beat the New Orleans Pelicans 147-140. The Warriors made 24 three-pointers and the Pelicans had 19 three-pointers for 43 three-point shots made overall.
With the win, the Lakers improved to a record of six wins and five losses. They are in seventh place in the Western Conference.
---
Fill In The Form Below To Receive Our NBA News, Previews & Tips For Free!