September 27, 2023, Wednesday
Jake Elliott ties Eagles franchise record for longest field goal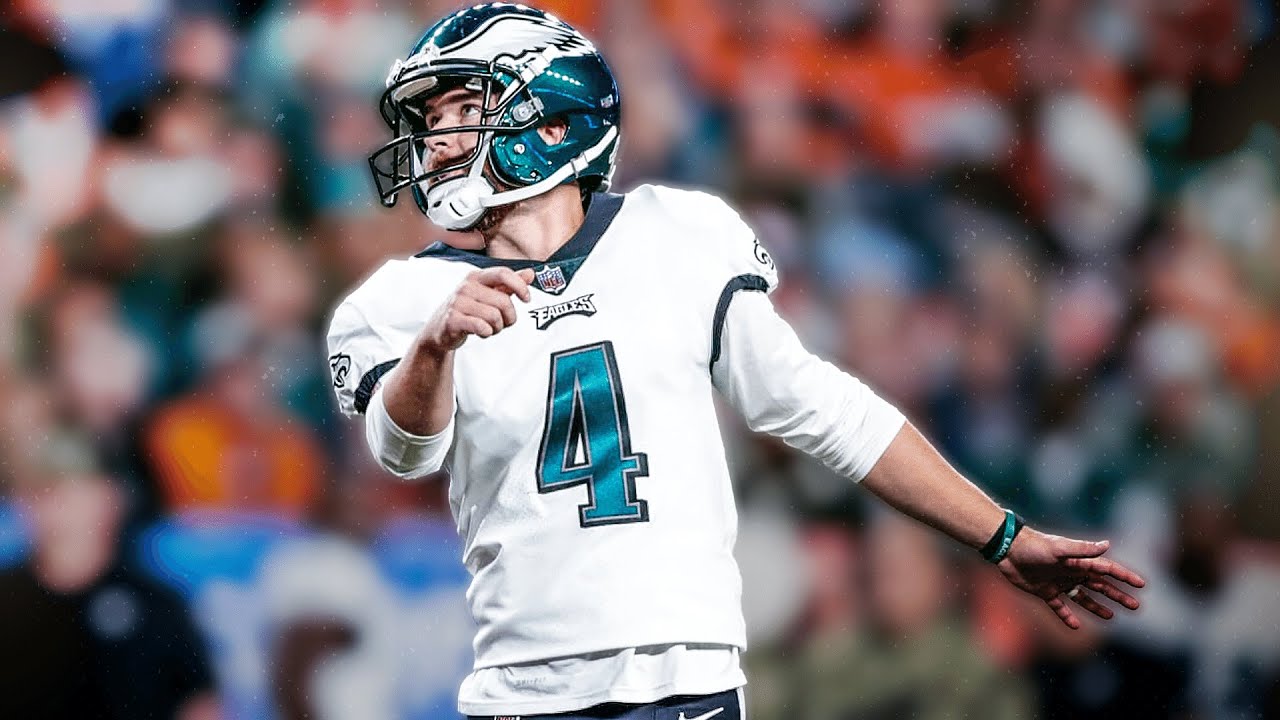 According to Mike Garafolo of the NFL Network on Thursday, Jake Elliott of La Grange, Illinois tied the Eagles franchise record for the longest field goal in franchise history at 61 yards. He accomplished the feat on the final play of the first half in a 34-28 Eagles win over the Minnesota Vikings. At the time, Elliott's field goal put Philadelphia up 13-7.
Ironically, Elliott was the first Eagles kicker to successfully make a field goal of 61 yards. It came in a 27-24 Eagles win over the New York Giants on September 24, 2017.
Elliott made two of three field goals in the Philadelphia win. He also made a 24-yard field goal to open the scoring with nine minutes and 48 seconds left in the first quarter. Eliott did miss a field goal attempt from 55 yards with 48 seconds left in the first quarter. A week ago, he made all four field goal attempts, but missed a convert in a 25-20 Eagles win over the New England Patriots.
The longest field goal in NFL history was from Justin Tucker of the Baltimore Ravens. The native of Houston, Texas made a 66-yard field goal in a 19-17 Baltimore Ravens win over the Detroit Lions on September 26, 2021. 
In the Eagles's win over the Vikings, it was a also a huge night for running back D'Andre Swift of Philadelphia Pennsylvania, and wide receiver DeVonta Smith of Amite City, Louisiana. Swift had 28 carries for 175 rushing yards, along with one touchdown, and three catches for six yards. Smith had four catches for 131 receiving yards. One of Smith's touchdown catches was for 63 yards, and came four minutes and six seconds into the second half.
---
Fill In The Form Below To Receive Our NFL News Straight To Your Email For FREE!