December 1, 2021, Wednesday
USA wins 43rd Ryder Cup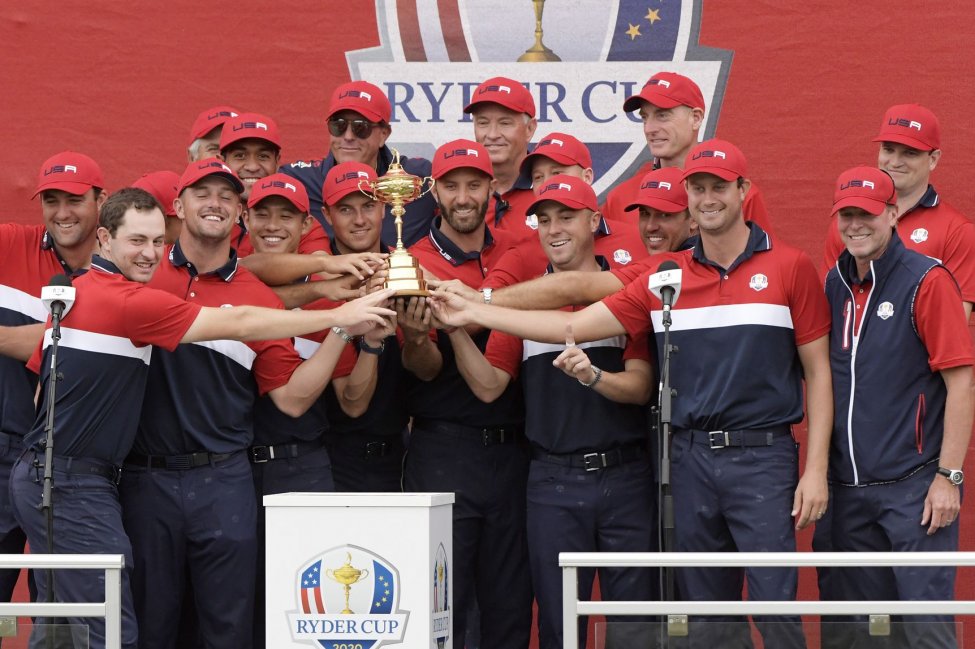 The United States are the 2021 Ryder Cup champions. On Sunday, the American team generated eight points from 12 matches, to win the event 19-9.
The seven Americans who won their Sunday singles matches were Patrick Cantlay, Scottie Scheffler, Bryson DeChambeau, Dustin Johnson, Brooks Koepka, Justin Thomas and Daniel Berger. Due to the fact the United States had a gigantic 11-5 lead after the second day of the Ryder Cup, an American win seemed it would be just a matter of time.
---
---
The American win on Sunday came when 2021 British Open champion Collin Morikawa secured half a point against Norway's Viktor Hovland in . Sunday's fifth match. At the time, the United States took a 14 1/2 to 6 1/2 point lead, and from then on, the tournament was rather meaningless.
Seriously, when Morikawa helped win the Ryder Cup for the United States, why did the Ryder Cup continue thereafter? The event was an exhibition from there on.
From a Canadian perspective, Mike Weir's win over Tiger Woods on the final day of the Presidents Cup in 2007 is considered by some as one of the biggest sports moments in Canadian sport history. I, however would not even rank the moment in the top 1000 greatest moments in Canadian golf history. Why? Well because the United States were already in complete control of the event, and had a commanding seven point lead of 14.5 to 7.5 heading into the final day. If Weir's win over Woods had meaning 14 years ago, it would have been great. It did not, so the moment was rather just ordinary.
---
Fill In The Form Below To Receive Our Golf News Straight To Your Email For FREE!