December 2, 2021, Thursday
The little spinner that could: Nathan Lyon's incredible Test career has been a true Aussie innings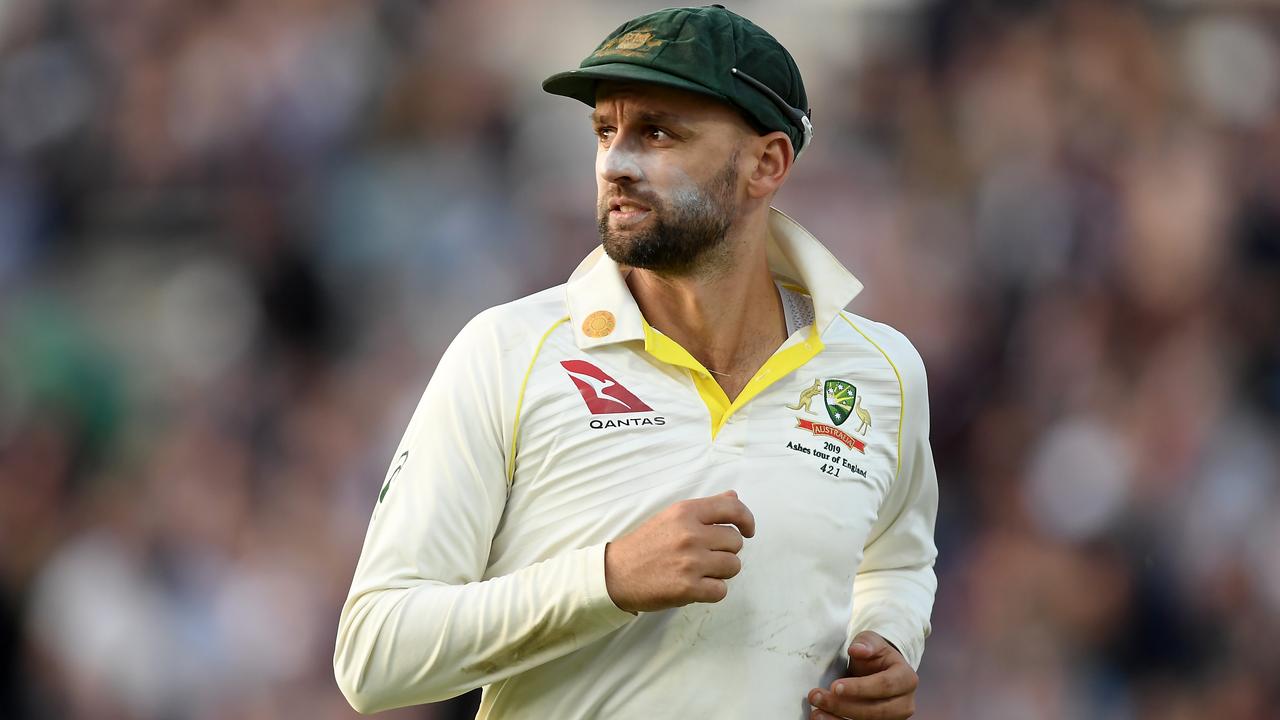 When Nathan Lyon — better known as "Garry," or even "the GOAT" — walks out onto the Gabba on Friday, he'll have brought up a '100' in a Test career that can only be described as one of the quintessential Aussie innings.
---
It's been ten years since Nathan Lyon made his incredible 2011 debut for the Australia team, then a tender 23 years old. There were question marks aplenty, and more than a handful of stints out of the team yet to come as selectors licked their lips at "exciting" alternatives.
99 appearances later, and Garry has well and truly battled his way to the top.
In fact, The Sporting Base doesn't feel like it's too out of order to say that Lyon — the little spin bowler that certainly proved he could — has had a 'true Aussie knock' in his incredible Test career.
From little things…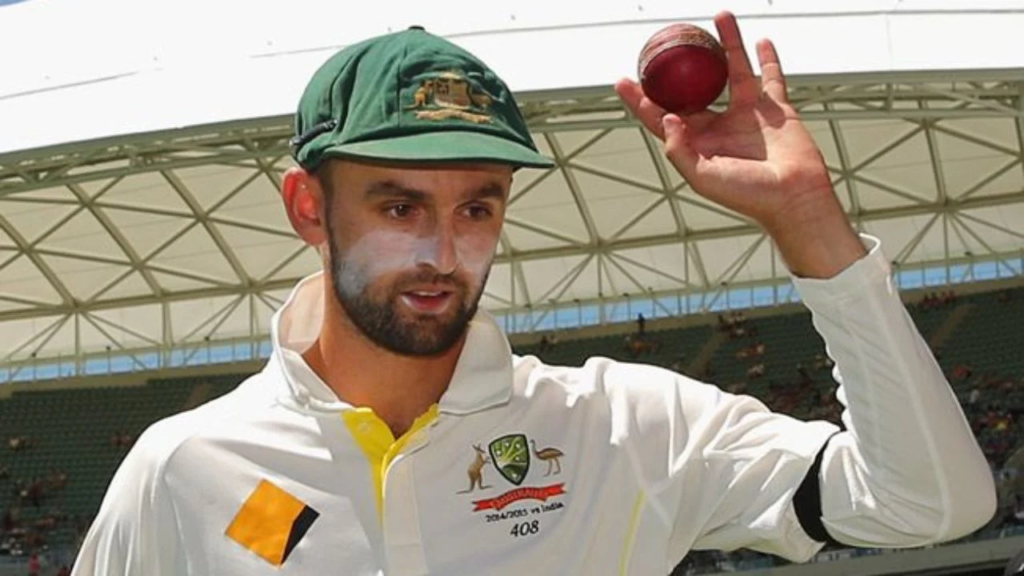 The 33-year-old had humble beginnings to his illustrious Australian career though. Lyon began life in the Twenty20 Big Bash (the last before the BBL's modern look), playing for season winners South Australia.
Seven months later, he was making a very different debut: Lyon played his first Test.
Unfortunately, the spinner would take a long time to solidify his place in the national team. Youngsters like Ashton Agar and Xavier Doherty threatened to punt him from the lineup permanently. He always battled his way back in though. Often, these ignominious dumpings would be followed by a purple-star patch for the spinner too; after being ousted for Agar, Lyon returned for 4/42 against England in the Ashes.
Six months later, he became just the sixth Aussie spinner to claim a hefty 100 Test wickets.
The same again in 2015. Lyon was left out of the World Cup squad, forced to watch from the sidelines as his Aussie compatriots marched to the country's fifth world title.
Later that year, when he was reinstated, he cracked Hugh Trumble's wicket record. His haul made him the most prolific Aussie off-spinner to have ever played the game. It had only taken Garry five years.
Nathan Lyon: aging like a fine wine
Perhaps the greatest thing in Lyon's career — and the reason we've dubbed it a "true Aussie innings" when it comes to Test careers — is his ability to go to the next level with every twist in his story.
He's regularly bowled down superstars standing opposite him on the crease, and racked up record after record over his ten-year run.
Out on the field, he's deadly too. He's reeled in 49, including some absolute corkers.
A flying GOAT! https://t.co/MboRNr0wWd #Ashes pic.twitter.com/smntfBTsGc

— cricket.com.au (@cricketcomau) December 4, 2017
Lyon's batting is nothing to sniff at either. The no.11 currently boasts a 15.09 batting average. It's the second-best in cricket history for the team's 11th man, only overshadowed by Trent Boult (15.36) from New Zealand.
But bowling is, of course, where the spinner really shines.
He's cut open batting defences with ease, piling up 45 forced ducks in Test matches. He's got more than a half-dozen fifers, and three times he walked away from a Test series with ten wickets to his name.

And, most importantly, he's now played 77 consecutive Test matches, and well and truly stamped his authority on the team. Lyon's gone from a yo-yo in selection, to one of the first names on the sheet. He's setting records for how well he slots into Australia's attack.
In fact, this weekend could mark another occasion for the spin king too; if he knocks down four wickets over the two innings against India at the Gabba, he'll notch his 400th career wicket. Only Shane Warne and Glenn McGrath have more under their belts.
The man himself knows he has so much more to come as well: "I'm far from being done," he said ahead of the Gabba decider. He also added he's still "hungrier than ever."
The "GOAT" goes marching on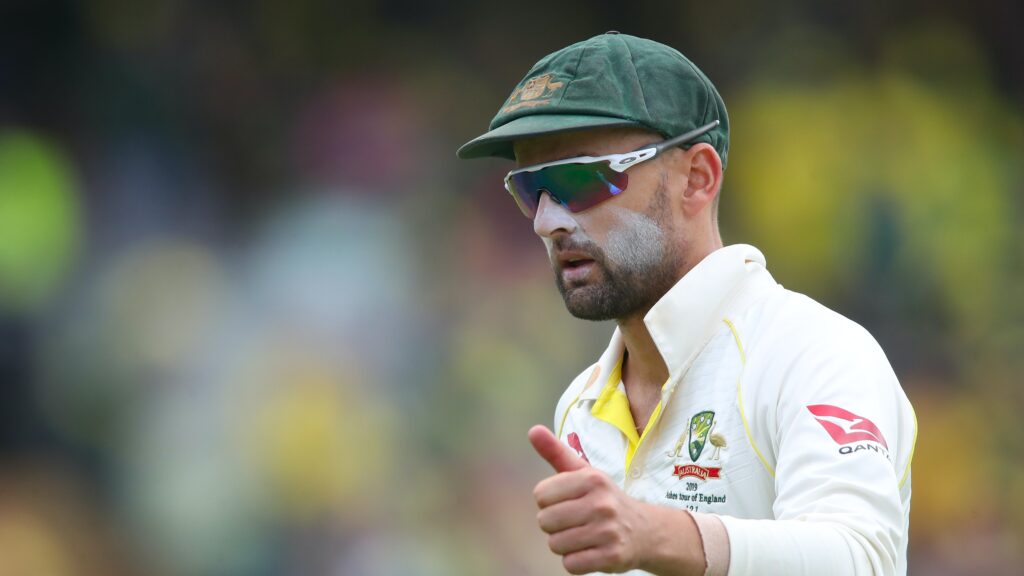 This time around too, as Lyon prepares for his 100th game, the calm, cool, collected facade seems to come down. The 33-year-old has never been one for pomp or grandeur. He's the first to admit "that's a win for the team" no matter his performance. This time, though, it's different.
"I've tried in the past not to look too far ahead but I'm pretty excited about this one," he said.
"I'm myself each and every day, to see my name up against those fellows, and being the 13th player to do so, it is very humbling. There's been some highs and lows. It's the amazing thing about Test cricket, I've learned so much and grown in confidence quite a fair bit."
Now the centurion faces one of his biggest battles yet. India has got the better of Australia twice, even after a record-low innings in Victoria to open the series.
Lyon has been battered around with the rest of them by an Indian side that doesn't' seem to want to give up, but his six wickets, earned at 58 runs apiece in the first three Tests, won't weigh him down.
That's the beauty of Nathan Lyon; he's got that true Aussie spirit, and now he's reaping the rewards of digging in, playing his own game, and "being himself" for 99 appearances at the highest level of cricket you can possibly dream of playing at.
Now, let's hope for those four wickets to go with it; wouldn't that be nice?