December 1, 2021, Wednesday
Don't panic just yet Aussie fans… Steve Smith has earned the right to a few poor knocks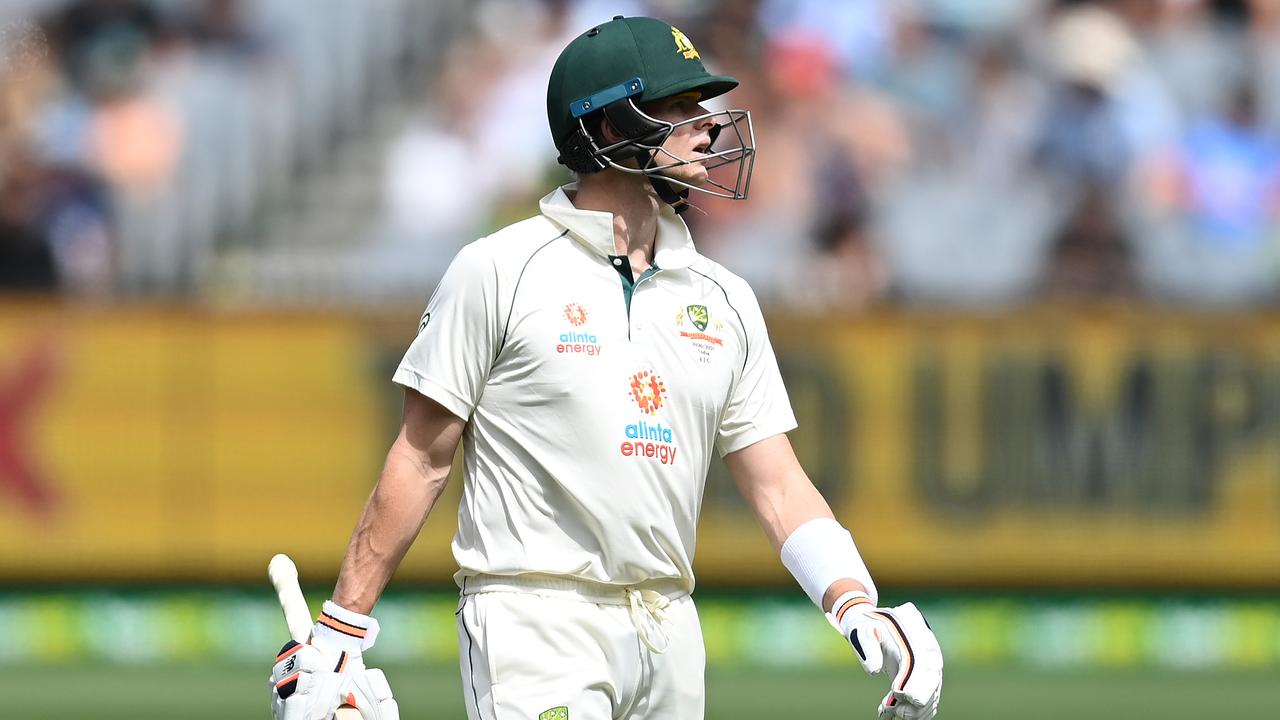 1, 1*, 0, 8. I think we can all agree Smith's last four knocks have been a little below expectations — the former Aussie captain is regarded as one of the world's best batsmen, after all — but there's no reason for Australian fans to panic just yet.
---
There's no two ways about it; Steve Smith's summer so far has been one to forget. He's had four stints at the crease, and walked away with just 10 runs for his efforts. It's a sharp decline, especially considering he toned up twice in the ODIs just recently, and he's a far cry from his usual best.
That being said, Smudge has well-and-truly earned our patience; don't call for his head just yet.
Now, we'd be shocked if there were many Aussie fans actually demanding Smith take a seat in Sydney, but that doesn't mean the whispers haven't been there post-Melbourne.
Things weren't helped either when Alan Border claimed the 31-year-old had "lost his hands."
Let's just go a little steady on the Aussie star though. There's no reason to drop him for Sydney, or Brisbane later in January for that matter, after years of working his way into the conversation of best batsmen in the world.
Here at The Sporting Base, we well and truly believe Smudge has earned himself a few less than stellar knocks. There's greater problems at play in the Aussie team than just Smith not firing — though it's not helping anything — and he should still be name one on the team sheet in Tests three and four.
---
---
This dip of form isn't a shock to Steve Smith either. In fact, he's already working on it.
The main problem, he told SEN soon after Australia's shock Melbourne loss, was how poorly he faced off against long-time rival Ravi Ashwin. The spin bowler got the better of him twice at the MCG; Smith doesn't want to let that happen again.
"I probably haven't played Ashwin as well as I would've liked," he admitted.
"I probably would've liked to have put him under a bit more pressure. I've sort of let him dictate terms and that's something I've probably never let any spinner do in my career.
"I've sort of taken it to them, been a bit more aggressive, and made them change things. I haven't allowed that to happen, probably because I'm searching for just being out there for long enough.
"It's kind of a two-edged sword in a way. I've just got to have the confidence to play my game."
So, hold on to your hats; Smith will be in the team in Sydney and Brisbane, and fair enough too. He knows that there's been some issues with his game, and he's already hard at work there. He just needs the time to put it into practice.
The worst thing that could happen for Smudge's form now is getting dropped.
Without the chance to play his way back into the scorching form we know he's capable of, he may be left adrift for most of 2021. That's a worrying proposition, especially considering how key he is to Australia's run count, both at home and abroad in travelling tours.
Something will have gone very wrong if Smith misses play in Sydney or Brisbane by choice.
There's going to be changes, yes — the team list has to change after that baffling collapse in Melbourne — but Smith cannot be among them if Australia wants to walk away with the Border-Gavaskar Trophy.
He has to stay, bad knocks or no. The Steve Smith we know will be back in no time.
---
Fill In The Form Below To Receive Our Cricket News Straight To Your Email For FREE!