November 29, 2023, Wednesday
Australia reaches semifinals of 2023 Women's World Cup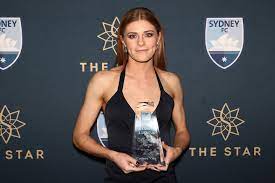 Australia is in a place in women's football that they have never been before. That is in the semifinals of the Women's World Cup. On Saturday from Lang Park in Brisbane, Australia came through with a dramatic victory over France in the quarterfinals. In a game where no goals were scored in regulation or extra time, Australia beat France 7-6 on penalties. It would end up being the most penalties (20) ever attempted to decide a game in the history of the Women's World Cup.
The seven Australian women who successfully scored a penalty were forward Caitlin Foord of Shellharbour, forward Sam Kerr of East Fremantle, forward Mary Fowler of Cairns, midfielder Katrina Gorry of Brisbane, midfielder Tameka Yallop of Orange, defender Ellie Carpenter of Cowra, and winger Cortnee Vine of Shepparton. The fact that Kerr found the back of the net was significant. This Australian soccer superstar has been the face of Australian soccer for the last few years, but has not played in the tournament to date due to injury. Vine meanwhile had the deciding goal in penalties which broke a 6-6 deadlock and helped advance Australia to the next round.
Australia will face England next at Stadium Australia in Sydney on Wednesday. England came through with a 2-1 win over Colombia in the other quarterfinal matchup.
The other semifinal will have Sweden versus Spain in Auckland on Tuesday. Like Australia, Spain has never been to the semifinals of the Women's World Cup before. The championship final will then take place in Sydney on Sunday.