September 27, 2023, Wednesday
Vikings release running back Dalvin Cook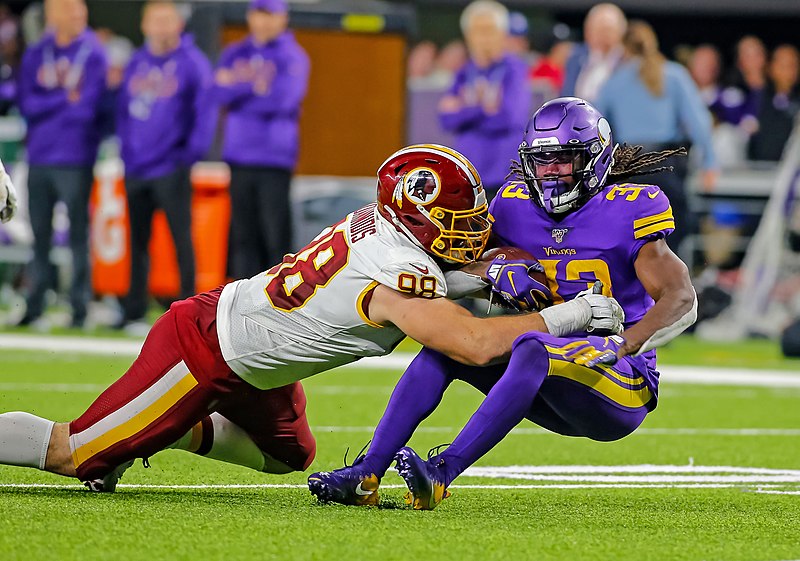 The Minnesota Vikings have released four-time Pro Bowl running back Dalvin Cook of Miami, Florida according to Kevin Seifert of ESPN. The reason for the release came down to financial reasons. By releasing Cook, the Vikings saved $9 million in cap space, but still owe him $2 million. Cook was to earn $11 million, if he had spent the whole season in Minnesota.
In 2022, Cook played in 17 games with the Vikings. He had 264 rushes for 1173 rushing yards and eight rushing touchdowns. Cook also had 39 catches for 295 yards and two receiving touchdowns.
Cook's 1173 rushing yards were the sixth most in the National Football League. He was behind Josh Jacobs of the Las Vegas Raiders (1653), Derrick Henry of the Tennessee Titans (1538), Nick Chubb of the Cleveland Browns (1525), Saquon Barkley of the New York Giants (1312), and Miles Saunders of the Philadelphia Eagles (1269).
Cook had 1282 rushing attempts with the Vikings over the last six years. He had 5993 rushing yards and 47 rushing touchdowns. Cook also had 221 catches for 1794 receiving yards and five touchdown catches in 73 games.
Injuries have been a major problem for Cook over the last few years. They include shoulder issues, a torn anterior cruciate ligament, and injuries to his groin, chest and hamstring.
With the release of Cook, the Vikings will go with Alexander Mattison of San Bernardino, California at running back. This past year, Mattison had 283 rushing yards and five touchdowns. The Vikings are the second NFL team to release their running back in the offseason. The other was the Dallas Cowboys, who released Ezekiel Elliott.
---
Fill In The Form Below To Receive Our NFL News Straight To Your Email For FREE!