September 27, 2023, Wednesday
USTA grants wildcards for 2022 United States Open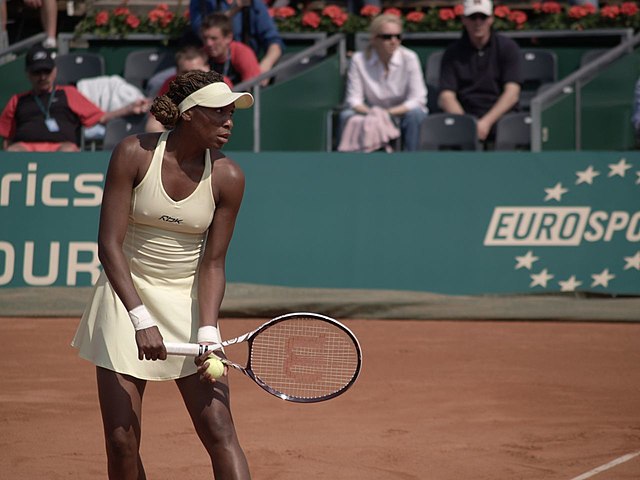 According to D'Arcy Maine of ESPN on Wednesday, the United States Tennis Association has offered several wildcards for the 2022 United States Open. On the men's side, the players who have received wildcards are 2020 United States Open champion Dominic Thiem of Wiener Neustadt, Austria, 2017 Wimbledon semifinalist Sam Querrey of Las Vegas, Nevada, United States, American prospects Ben Shelton, Emilio Nava, J.J. Wolf and Learner Tien, France's Ugo Humbert and Australia's Rinky Hijikata.
On the women's side, the players who received wildcards were seven-time grand slam champion Venus Williams of Lynwood, California, 2020 Australian Open champion Sofia Kenin of Pembroke Pines, Florida, France's Harmony Tan (who became famous when she beat Serena Williams of the United States in the first round of Wimbledon), 2017 Australian Open and United States Open semifinalist CoCo Vandeweghe of New York City, New York along with American prospects Peyton Stearns, Eleana Yu and Elizabeth Mandlik, and Australia's Jaimee Fourlis.
---
Error, group does not exist! Check your syntax! (ID: 9)
---
Shelton, who is 19 years old from Atlanta, was the 2021 NCAA champion while at the University of Florida. Nava, a 20-year-old from West Hills, California, went to the 2019 Australian Open and United States Open junior boys final. Wolf is a five-time ATP challenger champion. Tien is the 2022 USTA Boys 18s National Champion. Humbert has three ATP titles. He won the 2020 Auckland Open and 2020 European Open, and the 2021 Halle Open.  Hijikata is a 21 year-old from Sydney who advanced to the second round in Los Cabos at the beginning of the month.
Williams, who is 42 years old, won the 2000 and 2001 United States Open, along with five Wimbledons (2000, 2001, 2005, 2007 and 2008). Stearns won the 2022 NCAA women's singles title while representing the University of Texas. Mandlik won the U.S. Open Wildcard Challenge to get into the U.S. Open, while Fourlis of Melbourne has won seven International Tennis Federation titles.
---
 Fill In The Form Below To Receive Our NFL News Straight To Your Email For FREE!