Top six NBA players to wear number zero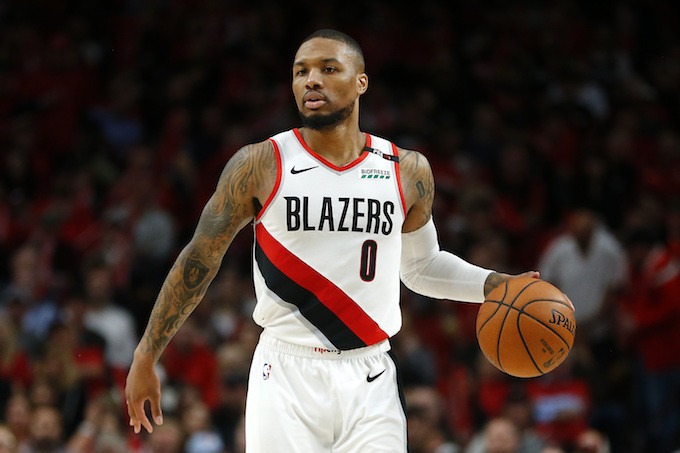 The National Football League will now allow players to wear number zero for the first time ever according to Ben Morse of CNN on Wednesday. The number zero has been a popular number among players in the National Basketball Association over the years. In the history of the NBA, 137 players have worn number zero. Let's take a look at the top six all-time.
---
1) Damian Lillard–Portland Trail Blazers
The Trail Blazers point guard from Oakland, California has worn zero for Portland since 2013. Nicknamed Sub Zero, Lillard is Portland's all-time leader in three-points made (2387), free throws (4427), free throw percentage (.895),  points (19376), and points per game (25.2). On February 26, in a 131-114 Portland win over Houston, Lillard had a 71-point game, the most by a NBA player this season. 
---
2) Russell Westbrook–Los Angeles Clippers
The Clippers point guard has worn number zero for four teams–the Clippers, Los Angeles Lakers, Oklahoma City Thunder and Houston Rockets. What Westbrook is known for over the years has been triple doubles. He has the most ever with 198.
---
3) Jayson Tatum–Boston Celtics
The Celtics four-time All-Star has worn number zero in Boston since 2018. In 2022-23, Tatum is having a career season as he is averaging career-highs in points (30.1), rebounds (8.9), and assists (4.7).
---
Error, group does not exist! Check your syntax! (ID: 27)
---
4) Kevin Love–Cleveland Cavaliers
The native of Santa Monica, California wore number zero with the Cleveland Cavaliers from 2015 to 2023. While Love wore zero, he won the 2016 NBA Finals, and was a two-time NBA All-Star (2017 and 2018).
---
5) Andre Drummond–Detroit Pistons
The native of Mount Vernon, New York wore number zero with the Detroit Pistons from 2014 to 2020, and while with the Brooklyn Nets in 2022. The two-time All-Star with the Pistons (2016 and 2018), Drummond led the NBA in rebounds per game on four occasions.
---
6) Gilbert Arenas–Washington Wizards
The native of Tampa, Florida was nicknamed Agent Zero. He wore the number with the Golden State Warriors in 2002 and 2003, and with the Washington Wizards from 2004 to 2010. While with the Wizards, Arenas was an All-Star for three straight seasons from 2005 to 2007.
---
Fill In The Form Below To Receive Our NBA News Straight To Your Email For FREE!