November 29, 2023, Wednesday
Top five rookies from Week 10 of the 2022 NFL season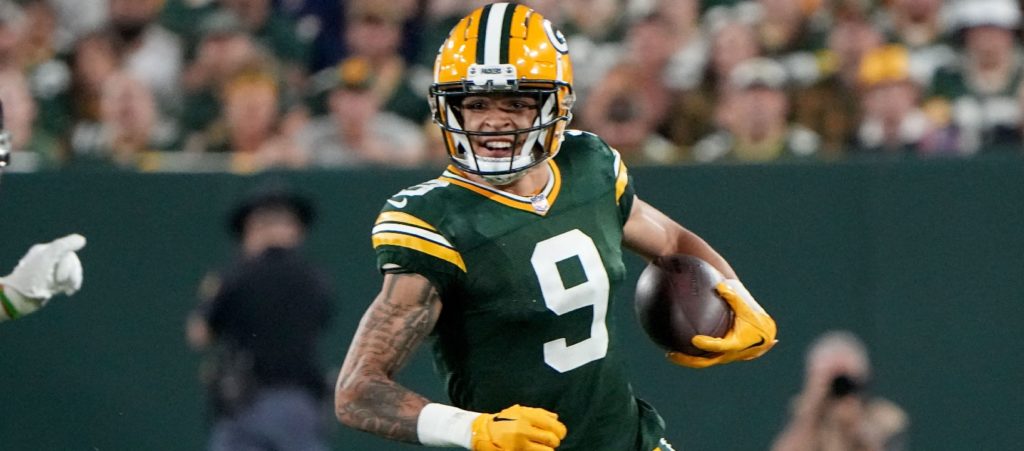 Week 10 of the National Football League has now concluded. Rookies continue to make noise. Here are the top five first-year offensive players on winning teams from the week that was.
---
5) Rachaad White–Tampa Bay Buccaneers
With Leonard Fournette dealing with a hip problem, Rachaad White got the start at running back for the Tampa Bay Buccaneers on Sunday in Munich, and made the most of his opportunity. He had 22 rushing attempts for 105 yards as the Tampa Bay Buccaneers beat the Seattle Seahawks 21-16.
Back our Best bet Here
---
4) George Pickens–Pittsburgh Steelers
The Steelers rookie wide receiver from Hoover, Alabama had his first rushing touchdown of his career on Sunday. Pickens opened the scoring with a one-yard run and had one more rush for 22 yards. The Georgia product who was the Steelers's second round pick in 2022, also had three catches for 32 receiving yards in a 20-10 Pittsburgh win over the New Orleans Saints.
---
3) Brian Robinson Jr.–Washington Commanders
The Commanders rookie running back had 26 rushes for 86 yards and one touchdown in a 32-21 Washington win over the Philadelphia Eagles. The touchdown came with 1:39 left in the first half and put the Commanders up 17-14 at the time. This was Robinson's second touchdown of the season as he also found the end zone in a 12-7 Washington win over the Chicago Bears in week six. Interestingly, both touchdowns have come in prime time with Washington on the road.
---
Error, group does not exist! Check your syntax! (ID: 26)
---
2) Kenny Pickett–Pittsburgh Steelers
For the first time in his career, Kenny Pickett recorded a victory by playing the full game as a starting quarterback. He completed 18 of 30 passes for 199 yards, and had eight rushes for 51 yards and another major score as the Steelers beat the Saints by 10. Pickett closed the scoring with a one-yard touchdown run with eight minutes and 38 seconds left in the contest. Back our Best bet Here
---
1) Christian Watson–Green Bay Packers
The Packers rookie wide receiver was electrifying on Sunday in a 31-28 Green Bay overtime win over the Dallas Cowboys. He had four catches for 107 yards and three touchdowns to help snap Green Bay's five game losing streak. Watson caught touchdown passes from Aaron Rodgers for 58 yards, 39 yards and seven yards. In the process, he became the fourth Packers rookie wide receiver to record three touchdown catches in a game. He followed Billy Howton (1952), Max McGee (1954), and James Lofton (1978).
---
Fill In The Form Below To Receive Our NFL News Straight To Your Email For FREE!