Top five pairings of the 2023 PGA Championship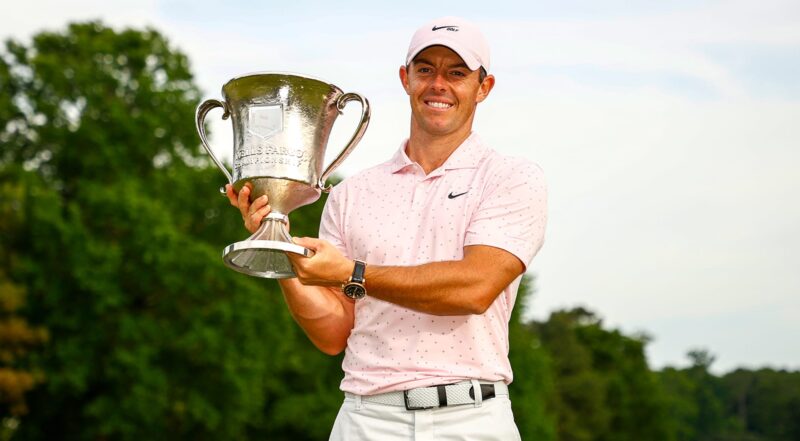 The 2023 PGA Championship is set to commence on Thursday from Oak Hill Country Club in Pittsford, New York, a suburb of Rochester. Here are the top five pairings over the first two rounds.
---
5) Shane Lowry/Jordan Spieth/Viktor Hovland
There will be significant interest in this group because Jordan Spieth of Dallas, Texas missed the AT&T Byron Nelson this past weekend with a wrist injury. It will be interesting to see how healthy he will be. Spieth is a three-time major champion as he won the 2015 Masters, 2015 United States Open, and 2017 British Open. Lowry of Clara, Ireland won the 2019 British Open, while Hovland  of Oslo, Norway, is not a major champion, but is ranked 11th in the world.
---
4) Jason Day/Keegan Bradley/Bryson DeChambeau
Day, Bradley, and DeChambeau have all won a major in their career. Day of Beaudesert, Australia, who won the Byron Nelson this past weekend, won the 2015 PGA Championship. Bradley of Woodstock, Vermont, won the 2011 PGA Championship, and DeChambeau of Modesto, California, won the 2020 United States Open.
---
---
3) Jon Rahm/Cameron Smith/Matt Fitzpatrick
This group has three international golfers who are all major champions. Jon Rahm of Barrika, Spain, the world number one, won the 2021 United States Open, and 2023 Masters. Smith of Brisbane, Australia, won the 2022 British Open, and Fitzpatrick of Sheffield, England won the 2022 United States Open. 
---
2) Scottie Scheffler/Brooks Koepka/Gary Woodland
This trio of American major winners have won a combined six major titles. Scheffler of Ridgewood, New Jersey won the 2022 Masters, Koepka of West Palm Beach, Florida won the 2017 and 2018 United States Open, and 2018 and 2019 PGA Championship, and Woodland of Topeka, Kansas won the 2019 United States Open.
---
1) Rory McIlroy/Justin Thomas/Collin Morikawa
This threesome are all multiple major champions. McIlroy of Holywood, Northern Ireland won the 2011 United States Open, 2012 and 2014 PGA Championship, Thomas of Louisville, Kentucky won the 2017 and 2022 PGA Championship, and Morikawa of Los Angeles, California won the 2020 PGA Championship and 2021 British Open.
---
---
Fill In The Form Below To Receive Our Golf News Straight To Your Email For FREE!