November 27, 2022, Sunday
Holger Rune wins historic 2022 Rolex Paris Masters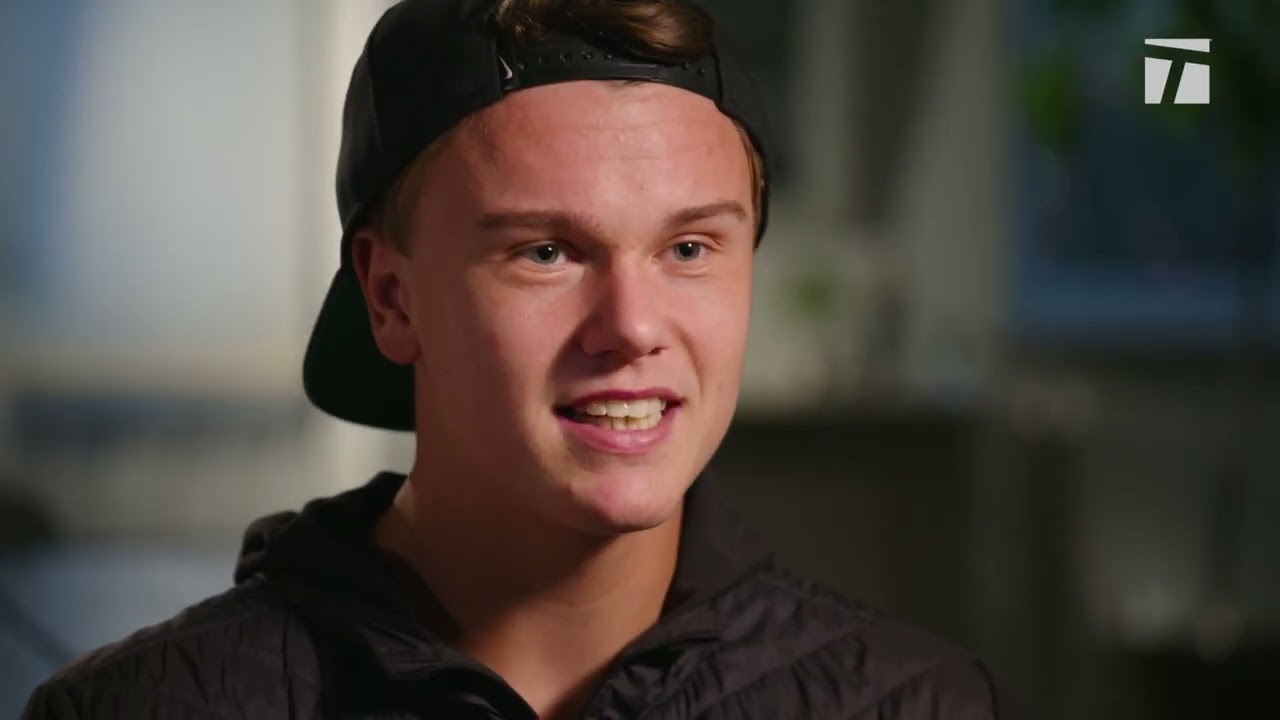 At the French Open in the spring, we talked about Holger Rune of Denmark becoming a breakout star when he reached the quarterfinals of the French Open at the age of 19. This past week, Rune returned to France and had even more success. This time he won the Rolex Paris Masters, and in the process made tennis history.
Rune became the first tennis player to win an ATP tournament (excluding the ATP Finals) to beat five top-10 players in the same week. In the final, Rune defeated 2022 Wimbledon champion Novak Djokovic of Serbia, 3-6, 6-3, 7-5. At the Paris Indoor tournament this week Djokovic was seeded sixth.
Rune's first victory over a top-10 player this week was in the second round where he beat Hubert Hurkacz of Poland, the 10th seed, 7-5, 6-1. Rune then beat the seventh seed Andrey Rublev of Spain, 6-4, 7-5 in the third round, and then the first seed and 2022 United States Open champion Carlos Alcaraz of Spain, 6-3, 6-6 in the quarterfinals. Alcaraz needed to withdraw from the Paris Masters and the ATP Cup next week in Italy because of a torn oblique. Then in the semifinals, Rune defeated the eighth seed, Felix Auger-Aliassime of Canada, 6-4, 6-2.
---
---
In Sunday's final, the key statistic was break point conversion percentage.  Djokovic had 12 break point chances off of Rune's serve, but only won two points for a break point conversion percentage of 16.7%. Rune only had three break point chances off of Djokovic's serve, but broke Djokovic each time for a break point conversion percentage of 100%.
Ironically, Rune is in 10th place in the ATP rankings. He moved up from 18th place.
---
 Fill In The Form Below To Receive Our Tennis News Straight To Your Email For FREE!