November 29, 2023, Wednesday
Team Europe retains 2023 Solheim Cup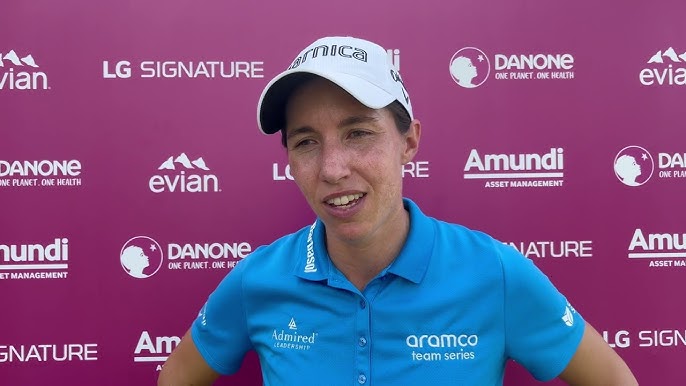 The 2023 Solheim Cup concluded on Sunday from Casares, Spain. Team Europe was able to retain the Cup thanks to a 14-14 deadlock. Europe had won the last two Solheim Cups, in 2019 at Gleneagles, Scotland and in 2021 in Toledo, Ohio. It was the first time ever that Europe retained the Solheim Cup three straight times. They previously won in 1992, 2000, 2003, 2011 and 2013.
The European star was Carlota Ciganda of Pamplona, Spain, who had home course advantage. She won all four of her matches. On Friday, Ciganda teamed up with Linn Grant of Sweden to beat the American duo of Angel Yin of Los Angeles, California and Ally Ewing of Tupelo, Mississippi 4&2 in afternoon four ball action. On Saturday, Ciganda won twice. First, she teamed up with Emily Kristine Pedersen of Denmark to beat the American major champion duo of Lilia Vu of Fountain Valley, California, the 2023 Chevron Championship winner, and Jennifer Kupcho of Littleton, Colorado, the 2022 Chevron Championship winner, 2&1 in morning foursome action, and then teamed up with Grant again to beat Vu and 2017 Women's PGA Championship winner Danielle Kang of San Francisco, California 2&1 in afternoon four ball action. On Sunday in singles action, Ciganda beat 2021 Women's PGA Championship winner Nelly Korda of Bradenton, Florida 2&1.
It was an impressive comeback for Team Europe. The United States won all four of the Friday morning foursomes, but struggled in the four ball action in afternoon play on Friday and Saturday.
One reason why the Solheim Cup does not deserve significant media attention is because it does not include the best players in the world. Eight of the top 13 players were ineligible because they do not hail from the United States or Europe. The women's golf community should definitely look at the male equivalent of the Presidents Cup in the immediate future.
---
Fill In The Form Below To Receive Our Golf News Straight To Your Email For FREE!