September 27, 2023, Wednesday
PGA Tour won't grant releases to players for Saudi-backed events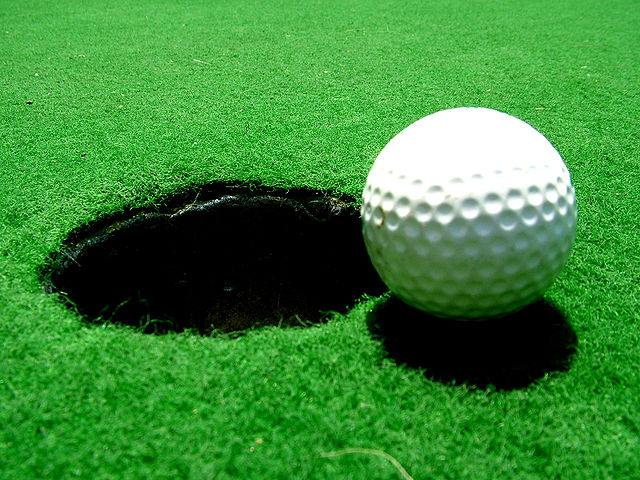 The PGA Tour might have a war on its hands in the not too distant future with its players. On Tuesday, according to Mark Schlabach of ESPN, the PGA Tour announced they would deny players a release from the tour if they were attempting to compete in the Saudi Arabian-based LIV Golf Invitational Series.
The news comes as somewhat of a bit of a surprise. Normally players in the past have been granted an opportunity to participate in international golfing events when requested. However, it appears at this time that the PGA Tour does not support the new series.
Among the players who were set to play in the series were Lee Westwood, Phil Mickelson, and Robert Garrigus. Meanwhile, Sergio Garcia verbally expressed his frustration with the PGA Tour rules at the Wells Fargo Championship in Washington, D.C. last week, and it appeared that he was set to join the Saudi-based tour as well.
---
Error, group does not exist! Check your syntax! (ID: 9)
---
One golf legend who is behind the LIV Golf Invitational Series is Australia's own Greg Norman, who is the chief executive officer. When asked to comment on the PGA Tour's controversial decision not to grant the release of players, he said the following, "Sadly, the PGA Tour seems intent on denying professional golfers their right to play golf, unless it's exclusively in a PGA Tour tournament. But no matter what obstacles the PGA Tour puts in our way, we will not be stopped. We will continue to give players options that promote the great game of golf globally."
The first scheduling conflict between the PGA Tour and the LIV Golf Invitational Series will be in early June. The PGA Tour has the Canadian Open that weekend, while the LIV Golf Invitational Series will be in London, England. This will be the first Canadian Open since 2019 because of coronavirus.
---
Fill In The Form Below To Receive Our Golf News Straight To Your Email For FREE!