Mitchell Moses "ready to re-sign" with Eels after knocking back bumper Broncos deal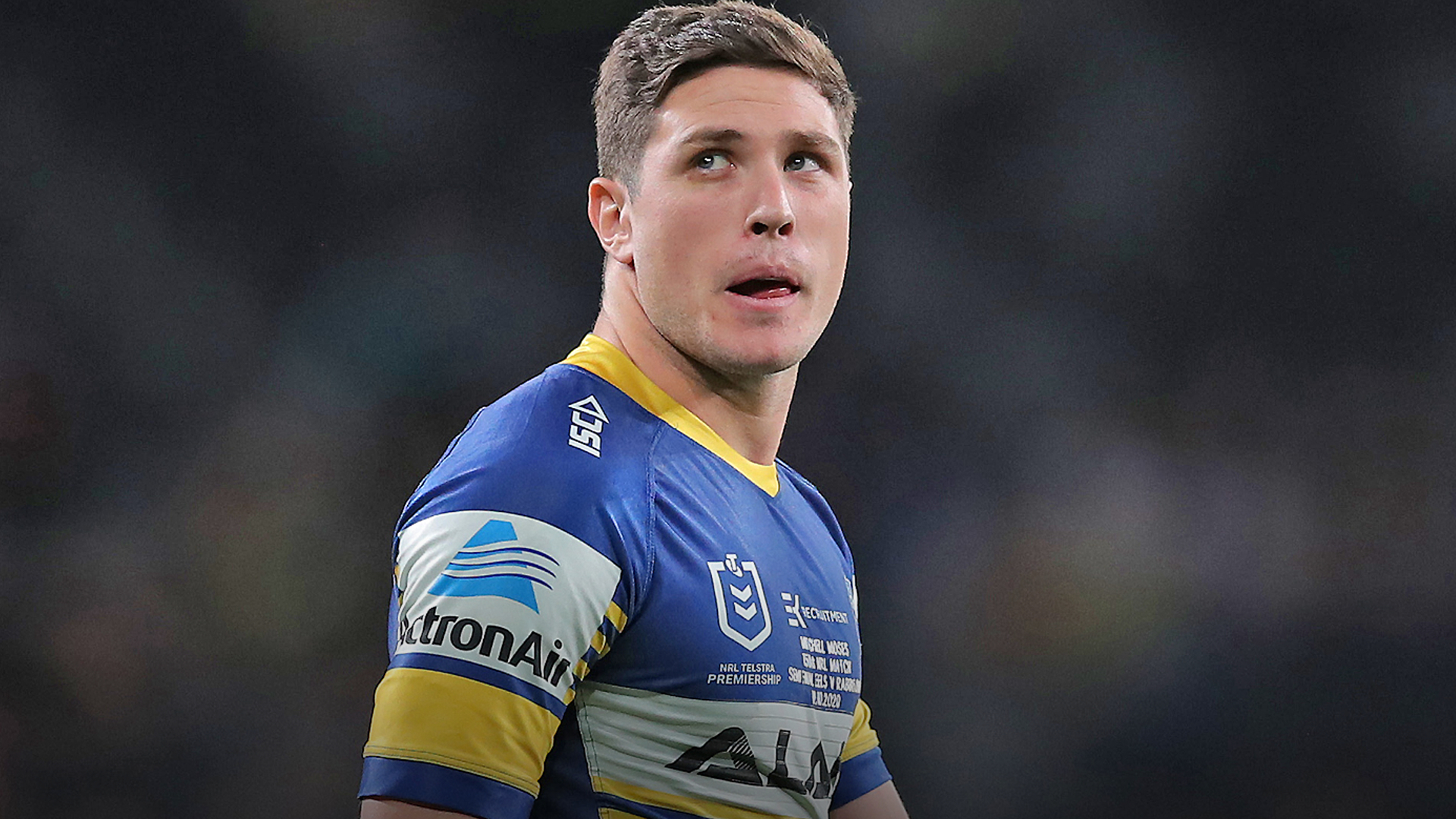 Mitchell Moses is eagerly awaiting a new blue-and-gold deal to extend his stay in Parramatta beyond 2022, after knocking back a bumper raid from the halves-starved Brisbane Broncos to the tune of $1m a year.
---
The red-hot Parramatta playmaker is on the verge of re-signing a new multi-year deal with the Eels after turning down a chance — sold to him in a meeting a month ago — to lead the Brisbane rebuild currently spluttering along under Kevin Walters at Red Hill.
The Broncos tabled a $1 million a year deal, but it wasn't enough to turn Moses' head.
Instead, the 26-year-old is eager to spend his best years in Parramatta's blue and gold. According to the News Corp, the Eels have offered Moses a $900k-a-year package. The only sticking point, The Sporting Base understands, is length; the Eels are angling for a three-year deal, while Moses and his agents are holding out for four, on top of his 2022 play option.
Brad Arthur has even waded in this past week, to ensure the deal gets over the line.
Moses himself hasn't "heard anything at the moment," he told several journalists at Stadium Australia on Saturday, but said he was "hopeful" his management were on the tail end of negotiations.
They will let me know when the time is right … The club and my management are trying to work it out at the moment," the Eels star said after leading his team to a 32-10 win over the Bulldogs.
"I have left it up to them, they will let me know when something is ready to sign. I just have to play good footy here at Parramatta. My full focus is on here at the moment and trying to keep getting wins."
---
---
That focus includes the Roosters, who the Eels are all set to square off against late Friday evening, and their newly-uncovered wunderkind, Sam Walker.
Moses sees the tri-colours as Parramatta's "biggest test," and a true statement of intent "if we can get them."
In particular, the Eels halfback has one eye on Walker. The 18-year-old dismantled the Knights on the road last round, breaking the record for most try involvements for a Rooster player, and put the Dragons to the sword on ANZAC Day a week earlier. His rise in the past month has been sharp, and Moses admits he's quite impressed.
"It's a very hard thing to do," he said.
"I am pretty much only doing it in the last couple of years, so for him to be doing it at 18 years old [is incredible]. An 18-year-old going into that side – I don't think you have to do too much in that side and he is doing a lot."
"You just have to fit into that and play off their forwards, it's an easy job to do and he is doing it even better than easy. He's really dominating the game as a halfback. I love watching him play."
---
Fill In The Form To Get Our NRL News Straight To Your Email For FREE!