Like a fine wine: Brett Morris has staked claim for title of NRL's best-ever winger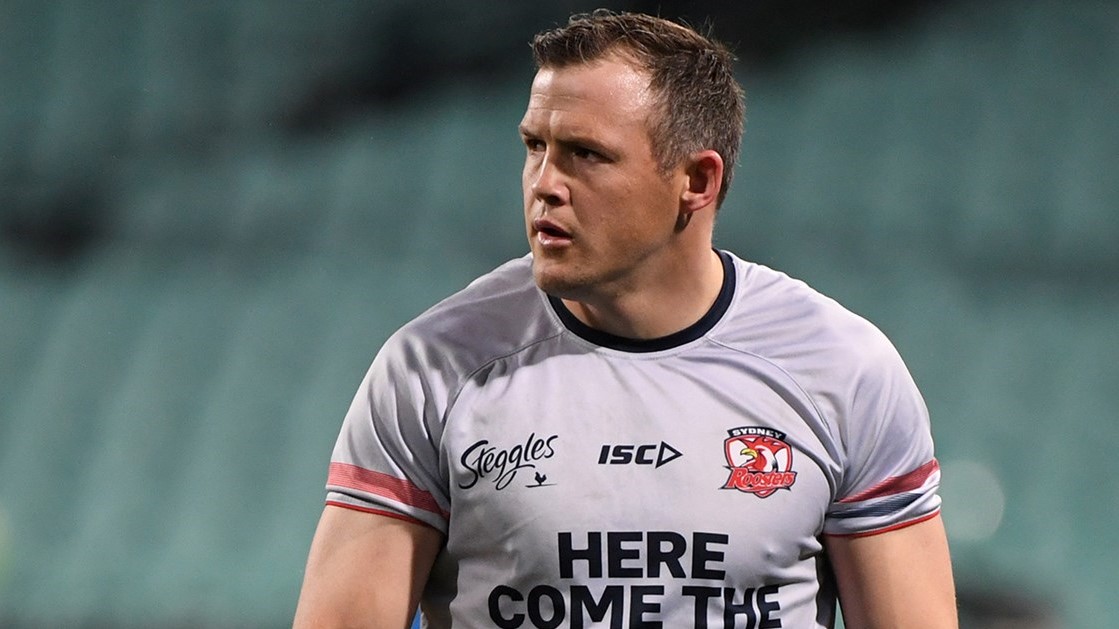 Greying Roosters winger Brett Morris turned heads again in round two last Sunday afternoon, scoring his fourth, fifth, and sixth tries of the NRL season against the Tigers.  He's only played 160 minutes of footy in 2021 so far.
---
The 34-year-old star's explosive 60-minute hat-trick in Campbelltown solidified one thing; Brett Morris is arguably the greatest winger in the modern game, with the stats and ability to back it up in spades.
Two years ago, it looked like the Morris twins were winding down.
Brett, and twin brother Josh, had linked up in the Cronulla-Sutherland sky blue for what they were dubbing "one final hoorah" before hanging up the boots for good. Whispers of their NRL retirements were bubbling into a chorus too loud to ignore. An end of the rugby league road beckoned.
Only, that wasn't really their plan at all, as it turned out.
The pair, while aging and oft-injured to boot, still felt they had plenty left to give the great game of rugby league. Even at 32, the famous Kiama brothers were still eager to compete.
The decision, as it turned out, was a stroke of genius for Brett. He inked a short contract with the Roosters — again dubbed a last hoorah for the veteran, though that proved false soon after — and pulled on the iconic tricolours jersey for the first time early in the 2019 season.
Nearly three dozen games later, he's still inking his names in the rugby league history books. The Sydney switch has, well and truly, confirmed his stunning NRL legacy.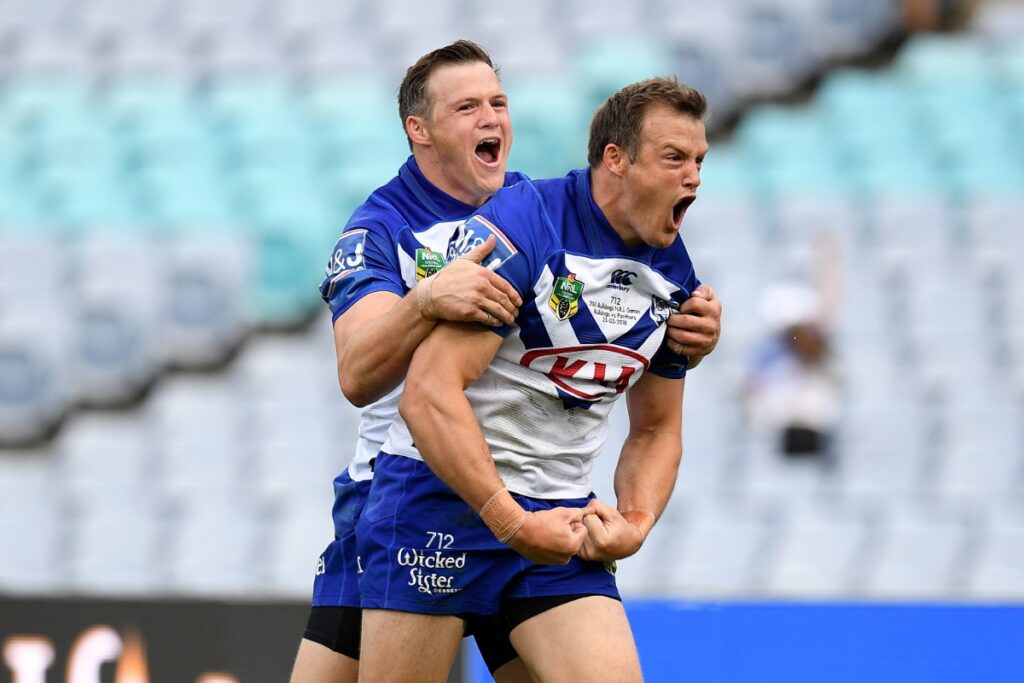 The evergreen Roosters strike weapon is closing in on another record too.
So far Morris has crossed the white stripe 171 times since 2006. The star's huge haul puts him in touching distance of the top three all-time try-scorers.
This includes Steve Menzies (180), Billy Slater (190), and untouchable try-machine Ken Irvine (212).
It makes total sense Morris could hit the top three this season.
If he keeps up his hat-trick heroics against the Rabbitohs this week — a tall order, we'll concede — then he may even have a chance to pip Billy Slater to that second spot by the end of the 2021 season. He would need a mammoth 26 try haul this year, but it's not outside the realms of possibility.
---
---
Morris isn't chasing the record though.
"I play footy because I love it. I never played footy to set records or anything like that," Morris said when asked about the list ahead of this weekend's Roosters vs Rabbitohs showdown.
"I just wanted to play with my mates and win premierships and try and be that player you can rely on and never let your teammates down. The tries are a bonus to that. "It's not something [where] I sit at home thinking, 'Oh, I need to score so many tries this weekend to beat the next guy'."
In The Sporting Base's eyes, the battle for "best winger of all time" comes down to two: Brett Morris and Ken "Mongo" Irvine. Unfortunately for Brett, we're pretty sure he loses this head-to-head clash.
Morris will go down in history with a similar title though — the best NRL winger ever.
The next closest still-active winger on the top scorer list is Blake Ferguson (117), followed close behind by Alex Johnston (109). Daniel Tupou trails behind too (102) after having cracked the ton in 2020.
Hazem El Masri would have to be in the conversation too, having scored 159 tries in 317 with the Bulldogs, but the Lebanon captain was well-renown for more than just being an out and out winger. His goalkicking was, of course, the greatest we've ever seen.
Morris though, is simply perfection on the flank.
Here's hoping we can see plenty more of the two-time NRL champion soaring over the line. He's well and truly staked his claim as the best winger in the NRL; now we just have to see how high he can climb as his glittering career comes to an end.
---
Fill In The Form Below To Receive Our NRL News Straight To Your Email For FREE!