October 6, 2022, Thursday
Jets sign offensive tackle Duane Brown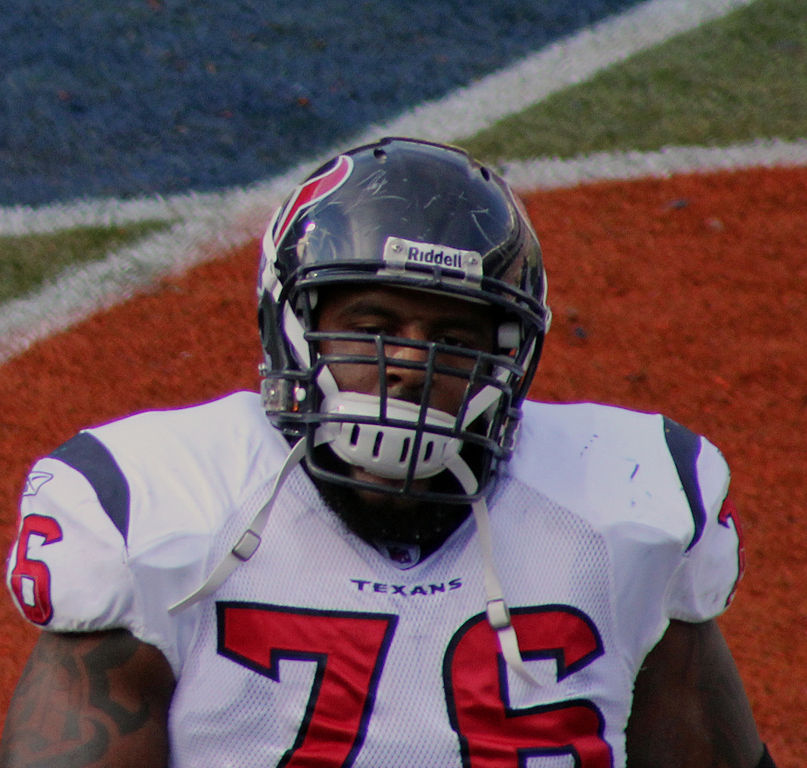 According to the Associated Press on Thursday, the New York Jets have signed offensive tackle Duane Brown of Richmond, Virginia to a two-year contract worth $22 million. The Jets will be Brown's third National Football League franchise following 10 seasons with the Houston Texans and five seasons with the Seattle Seahawks. While with the Texans earlier in his career, he had four fumble recoveries and one solo tackle.
Brown played 17 games for the Seahawks this past season, and was selected to the Pro Bowl for the fifth time in his career. He was also selected to the Pro Bowl while with the Texans in 2012, 2013, and 2014. When Brown was selected to the Pro Bowl in 2017, he played for the Texans and Seahawks.
---
---
On Halloween in 2017, Brown was traded by the Texans to the Seahawks with the fifth round pick in the 2018 NFL Draft for the third round draft pick in the 2018 NFL Draft and the second round draft pick in the 2019 NFL Draft. The fifth round draft pick the Seahawks received in the Brown trade was linebacker Shaquem Griffin of St. Petersburg, Florida. Griffin was famous for having only one hand because at the age of four he suffered from amniotic band syndrome, which prevented his fingers on his hand from fully developing.
Brown will now be trying to protect a different Wilson this season. It will be Jets quarterback Zach Wilson, the second overall pick in the 2021 National Football League Draft, rather than Russell Wilson, who was traded in the offseason from the Seattle Seahawks to the Denver Broncos.
---
Fill In The Form Below To Receive Our NFL Tips, News & Previews For FREE!