September 27, 2023, Wednesday
NFL Season Preview – Where Your Team Will Finish, Players To Watch & Rookies To Follow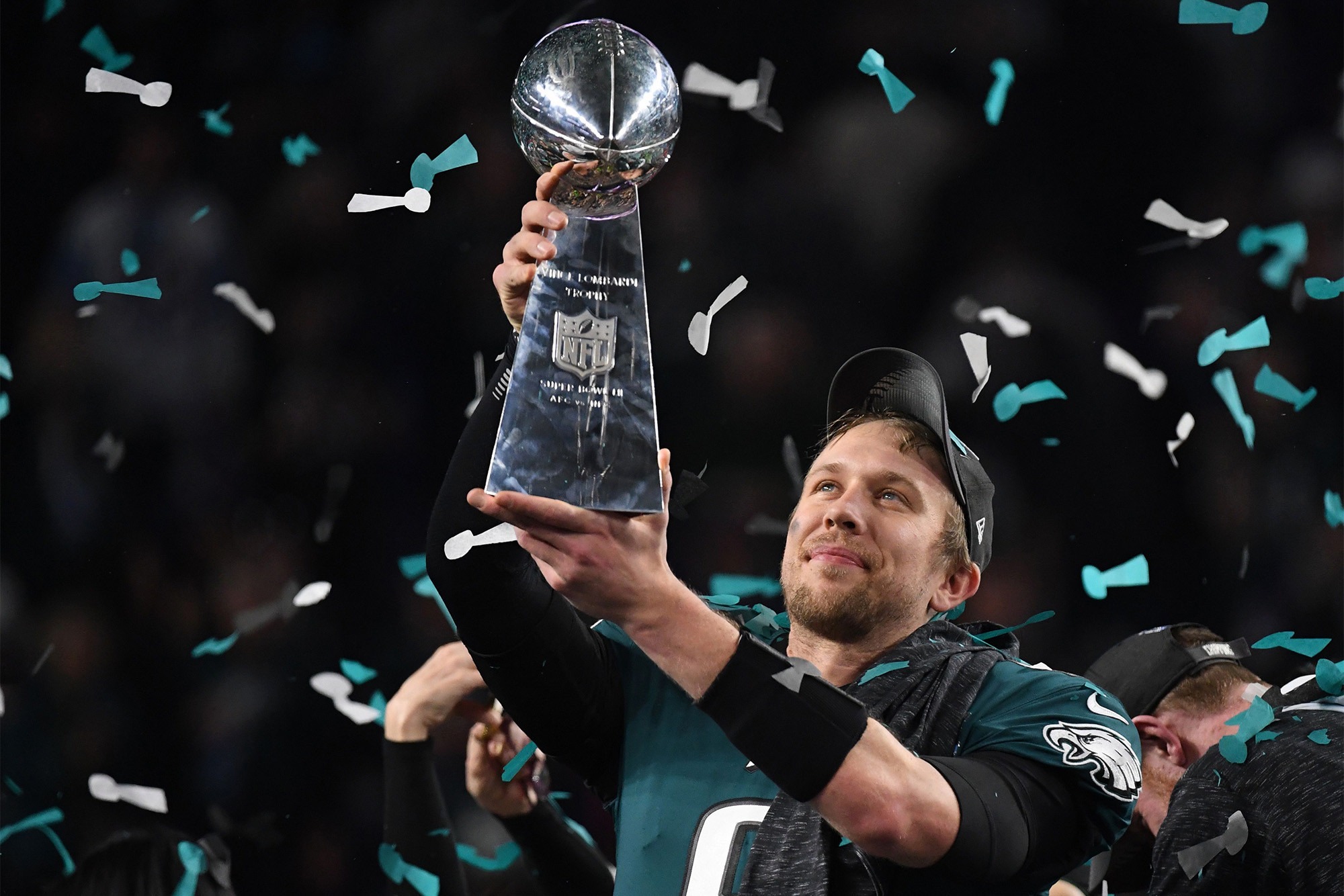 The NFL season kicks off Thursday night with the defending Super Bowl champions Philadelphia Eagles squaring off against the Atlanta Falcons so it's the perfect time to supply our readers with all of the need to know facts about the game including, where your team will finish, players to watch and rookies to watch.
The big question that needs to be answered is can the Eagles go back to back?
The Eagles looked well prepared to go back to back despite a 1-3 preseason as they didn't lose many players to the free agency. Carlos Wentz will be a key figure in the team's success after rating as one of the best passers in the game. Another key point is that their defensive line remains the best in the league with depth sure to make sure injuries will not upset that stat. Scroll to the bottom to find out where we think they will finish.
PLAYERS TO WATCH
Devante Adams (WR) – Green Bay Packers
With the release of Jordy Nelson to the Oakland Raiders, Adams looks set to become the No. 1 receiver at the Packers and with Aaron Rodgers in the best form of his career, Adams looks set to be on the end of plenty passes and TD's.
Stefon Diggs (WR) – Minnesota Vikings
Even though he is yet to make a double-digit touchdown total, Diggs has been impressive in his three NFL seasons and with Kirk Cousins set to be the first choice QB he looks to be set for a big season.
Mitchell Trubisky (QB) – Chicago Bears
With his first season in the NFL done and dusted we can expect Trubisky to be a much more confident player and the Bears have done everything they can to make sure he has the right targets to hit after signing Allen Robinson, Taylor Gabriel and Trey Burton.
Dalvin Cook (RB) – Minnesota Vikings
Dalvin Cook started his rookie season in impressive style with 74 carriers for 354 yards and two touchdowns in the first four weeks before an ACL tear saw him out for the remainder of the season. Expect to see a bold showing from the star running back.
ROOKIES TO FOLLOW
Baker Mayfield (QB) – Cleveland Browns
Saquon Barkley (RB) – New York Giants
Tremaine Edmunds (LB) – Buffalo Bills
Shaquem Griffin (LB) – Seattle Seahawks
Jordan Mailata (LT) – Philadelphia Eagles
PROJECTED FINISH
New England Patriots
Philadelphia Eagles
Minnesota Vikings
Pittsburgh Steelers
New Orleans Saints
Jacksonville Jaguars
Atlanta Falcons
Green Bay Packers
Carolina Panthers
Los Angeles Rams
Seattle Seahawks
Dallas Cowboys
Kansas City Chiefs
San Fransisco 49ers
Houston Texans
Los Angeles Chargers
Tennessee Titans
Oakland Raiders
Detroit Lions
Baltimore Ravens
Washington Redskins
Buffalo Bills
Denver Broncos
Tampa Bay Buccaneers
Indianapolis Colts
Arizona Cardinals
Miami Dolphins
New York Jets
Cincinatti Bengals
New York Giants
Chicago Bears
Cleveland Browns
Tell us who you think the players to watch are and what your projected finish is in the comments below.
Follow us on Instagram and Facebook to keep up to date with all of our insights, results, previews and reviews.