November 28, 2023, Tuesday
NFL legendary running back Jim Brown dies at age 87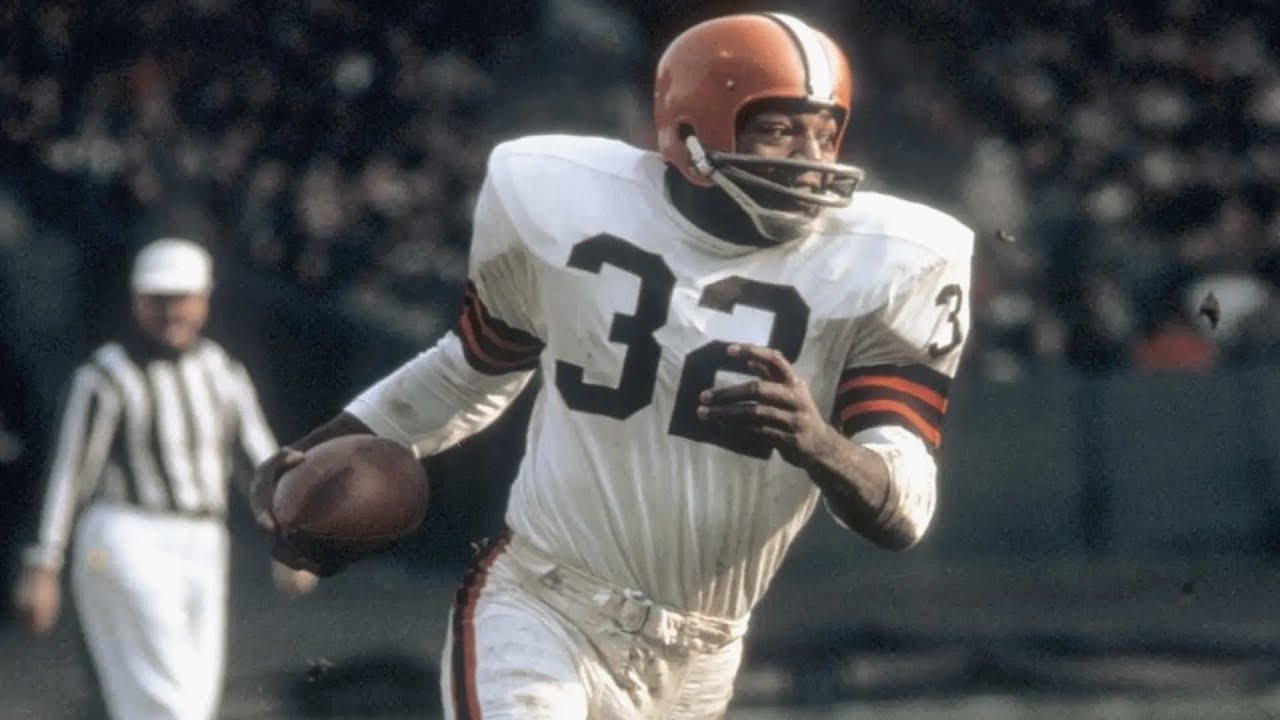 According to Paulina Dedaj of FOX News on Friday, legendary Cleveland Browns running back Jim Brown of St. Simons, Georgia died at the age of 87. Regarded as one of the best football players of all-time, we ranked Brown number three on December 19, 2019, only behind Tom Brady and Jerry Rice.
Brown played nine seasons with the Cleveland Browns from 1957 to 1965 as a fullback, and was selected to the Pro Bowl every year. He had 2359 rushes for 12312 rushing yards and 106 rushing touchdowns. Brown also had 262 catches for 2499 receiving yards and 20 touchdown catches.
In eight of Brown's nine National Football League seasons, he led the NFL in rushing eight times. He had 942 yards rushing in 1957, 1527 rushing yards in 1958, 1329 rushing yards in 1959, 1257 rushing yards in 1960, 1408 rushing yards in 1961, 1863 rushing yards in 1963, 1446 rushing yards in 1964, and 1544 rushing yards in 1965.
---
Error, group does not exist! Check your syntax! (ID: 26)
---
Five times Brown led the NFL in rushing touchdowns. He had nine touchdowns in 1957, 17 touchdowns in 1958, 14 touchdowns in 1959, 12 touchdowns in 1963, and 17 touchdowns in 1965. In a remarkable statistic, Brown is the only player in NFL history to average over 100 yards rushing per game. He averaged 104.3 yards per game to be precise.
Three times Brown was the Associated Press MVP. That came in 1957, 1958 and 1965. In 1957, Brown was also the Associated Press Rookie of the Year. In 1964, he was part of the Browns team that won the NFL Championship, and in 1971 was inducted into the Pro Football Hall of Fame. Brown's number 32 is retired by Cleveland.
Where would you rank Brown among the greatest players of all-time? We would be extremely interested what you think.
Tell us what you think in the comments below. 
---
Fill In The Form Below To Receive Our NFL News Straight To Your Email For FREE!