NFL Fantasy Preview: Tampa Bay Buccaneers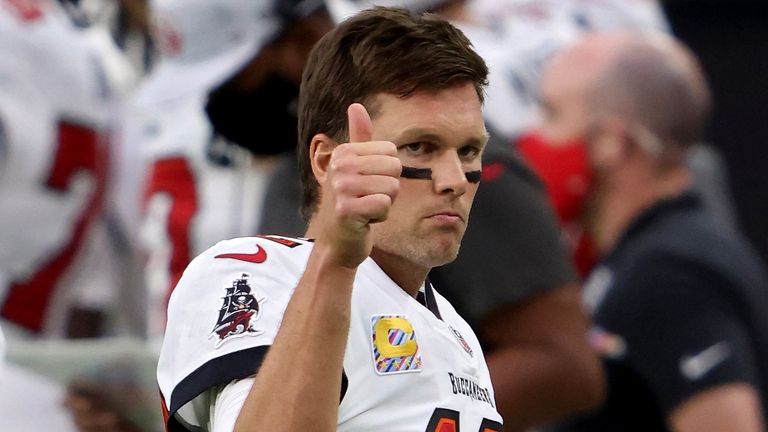 In a 32-part series leading up to the start of the 2021 National Football League season, we will take a look at each NFL franchise from a fantasy perspective. The 30th team we will review is the reigning Super Bowl champion, Tampa Bay Buccaneers.
---
Heading into the 2020 NFL season there was significant intrigue about how Tom Brady would perform with his new team, the Tampa Bay Buccaneers. Well, the answer is simple. He passed the test, and not only passed the test a little bit, but with flying colours. At 43 years old, Brady won his seventh career Super Bowl, as the Tampa Bay Buccaneers not only defeated, but hammered the Kansas City Chiefs 31-9.
When it comes to fantasy, remember Brady's age before selecting him. Yes, he is one of the NFL's best quarterbacks, but he turned 44 years old on August 3. Brady had the sixth most fantasy points at the quarterback position. It helps the Buccaneers have a strong offensive line, and a high number of offensive weapons for Brady to choose from.
In 2020, Brady completed 401 passes in 610 attempts for 4633 yards, 40 touchdowns and 12 interceptions. The 4633 yards were 56 more passing yards than when he led the NFL in passing yards with the New England Patriots in the 2017 regular season.
One of Brady's top receiving options is tight end Rob Gronkowski, who Brady played with for nine seasons in New England. One could argue that in Brady's later years with the Patriots in Boston, Gronkowski was actually more popular than Brady. In 2020, Gronkowski had 45 catches for 623 yards and seven touchdowns in his first season in Tampa Bay. He is ranked seventh in fantasy.
---
---
When it comes to wide receiver, Mike Evans is ranked eighth. Last year he had 70 catches for 1006 yards and 13 touchdowns. Antonio Brown is ranked 29th. Last year he had 45 catches for 483 yards and four touchdowns in only eight games. The big question with Brown is whether or not he is mentally ready to take on the challenges of competing in football for a full season. He has had too many off-field distractions over the years in his time with the Oakland Raiders and New England Patriots. Meanwhile, Chris Godwin had 65 catches for 840 yards and seven touchdowns. He missed four games due to a concussion, broken finger and hamstring injury. Godwin is ranked 38th.
At running back, Ronald Jones and Leonard Fournette should be considered in the later rounds. Jones had 192 rushes for 978 yards and seven touchdowns, while Fournette had 97 rushes for 367 yards and six touchdowns, along with 36 catches for 233 yards.
At defense, the Buccaneers are ranked eighth. Last year they had 171 points. Two Buccaneers defenders reached the 100-tackle plateau. Devin White had 140 points and Lavonte David had 117 tackles.
Finally, Ryan Succop is ranked eighth among kickers. Last year in his first season with the Buccaneers after five years with the Kansas City Chiefs and six seasons with the Tennessee Titans, he made 28 of 31 field goals, and 52 of 57 converts. The fact that Succop gets to kick in the state of Florida in a high-octane offense, makes him a strong fantasy option.
---
Fill In The Form Below To Receive Our NFL News Straight To Your Email For FREE!