New Orleans Saints: Predicted Finish, Key Signings & Fantasy Stars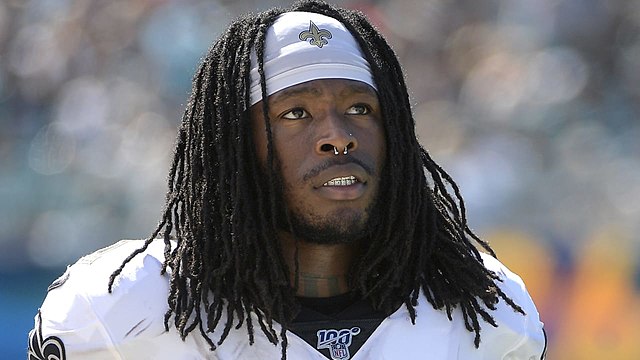 In the 23rd of a 32-part series, we will feature all National Football League teams with a prediction of where each team will finish within their division, key off-season acquisitions and their top fantasy stars. Today we will look at the New Orleans Saints.
---
Key Off Season Acquisitions
On offense the Saints signed wide receiver Jarvis Landry of Metairie, Louisiana to a one-year deal worth $6 million in the offseason. Landry had 52 catches for 570 yards and two touchdowns last season with the Cleveland Browns. Earlier in his career, Landry led the NFL in receptions (112) while with the Miami Dolphins during the 2017 season.
On defense, the Saints signed safeties Tyrann Mathieu of New Orleans, Louisiana and Marcus Maye of Melbourne, Florida. Mathieu played the last three seasons with the Kansas City Chiefs, and signed a three-year deal worth $33 million. Last year he had 76 tackles, two tackles for a loss, two quarterback hits, three interceptions for 56 yards and one pick six, six pass deflections, three fumble recoveries for 12 yards and one sack. Mathieu was also selected to the Pro Bowl for the third time.
Maye has played the last four seasons with the New York Jets. In six games in 2021, he had 46 combined tackles, four tackles for a loss, one quarterback hit, two pass deflections and one sack. Maye tore his Achilles in week nine last year and went on the injury reserve. He signed a three-year deal worth $28.5 million.
Meanwhile, Chris Olave of San Ysidro, California is slated to be a starting wide receiver for the Saints. In the 2022 NFL Draft, Olave was the Saints's first round pick, 11th overall out of Ohio State.
In 2022, the Saints also have a new head coach. Defensive co-ordinator Dennis Allen has been promoted to head coach after the retirement of Sean Payton.
---
---
Fantasy Stars
The Saints defense is ranked fourth overall in fantasy football, behind only Dallas, Buffalo and New England. The Saints gave up only 335 points last season, which was the least number of points in the National Football Conference.
At running back, Alvin Kamara of Atlanta, Georgia is ranked ninth. Last year Kamara had 240 rushes for 898 yards and four touchdowns, along with 47 catches for 439 yards and five touchdowns. This is the first time in Kamara's career he had more receiving touchdowns than rushing touchdowns.
At tight end, Taysom Hill is ranked fifth. However remember, Hill's 2021 statistics were at the quarterback position, and now he is making the commitment to another offensive position that requires strong receiving and blocking skills. There is a significant amount of uncertainty here.
---
Projected Finish
The Saints have historically not been known for their great defense. However, they are now. A second place finish in the NFC South seems realistic. They are behind the Tampa Bay Buccaneers, but clearly ahead of Carolina and Atlanta.
---
Fill In The Form Below To Receive Our NFL News Straight To Your Email For FREE!