Minnesota Timberwolves Are The NBA's First 3-0 Team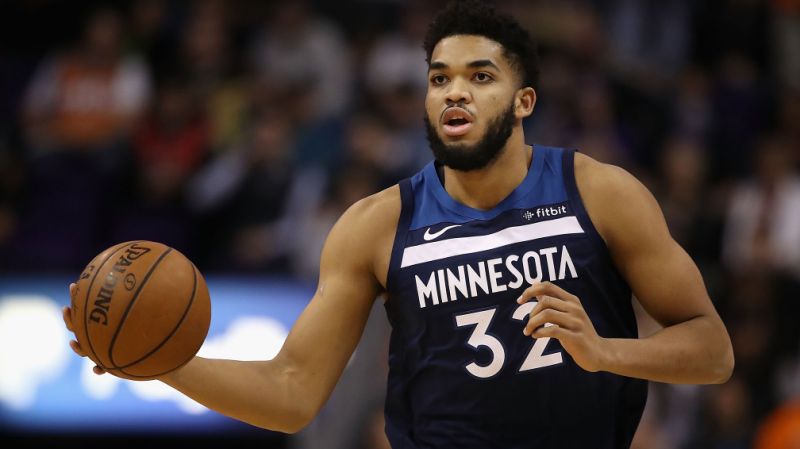 It has been less than a week into the start of the 2019-20 National Basketball Association regular season. However, it could come as a genuine surprise that the only team currently at three wins and zero losses are the Minnesota Timberwolves. In the first week, Minnesota beat the Brooklyn Nets 127-126, the Charlotte Hornets 121-99 and the Miami Heat 116-109.
On many occasions, the first game of a team's regular-season can dictate and impact the rest of the season. In the Timberwolves' first game of the season, they simply had no answers for Kyrie Irving, who had a 50 point night for Brooklyn. However, Irving missed his shot at the buzzer and rewarded Minnesota with the victory.
---
---
In Minnesota's first two wins, both of which came on the road, center Karl-Anthony Towns was a beast. Towns had 36 points and 14 rebounds against the Nets and then 37 points and 15 rebounds against the Hornets. Even though Andrew Wiggins outscored Towns by a basket (25 points to 23 points) in the win against the Heat, there is no doubt that Towns is the Timberwolves' best player at the moment. The first overall pick of the 2015 NBA Draft is extremely dangerous on both ends of the court and the former Kentucky Wildcat is showing the world why he is a two-time NBA All-Star.
The fact that the Timberwolves have won their first two games on the road is also significant. In 2018-19, Minnesota only won 11 times all season away from the Target Center. It is definitely an early sample size, but things just might be turning around for a Timberwolves team that has struggled mightily since joining the NBA in 1989.