Mavericks set NBA record for largest lead at halftime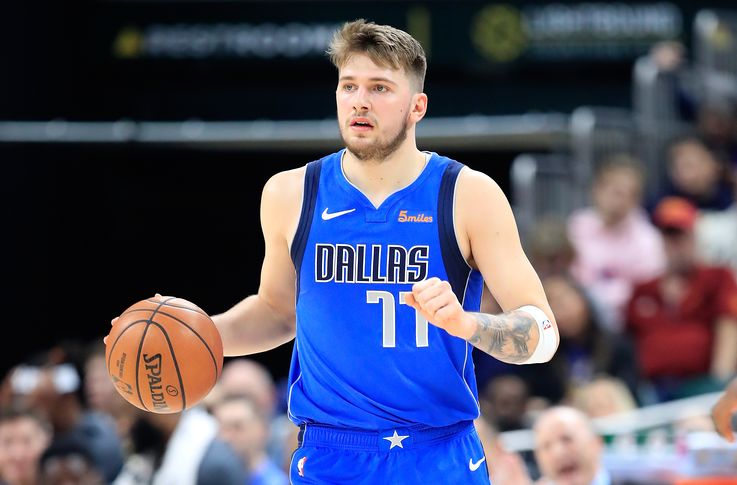 The Dallas Mavericks definitely had the upper hand on Sunday when the Los Angeles Clippers decided to sit Kawhi Leonard. What many did not expect was just how awful the Clippers are without their star player.
On Sunday, the Mavericks had a 77-27 lead on the Los Angeles Clippers at half-time! According to Ohm Youngmisuk of ESPN, the 50-point lead was the largest lead a team has had over their opponent at halftime ever. The previous record was 47 points by the Golden State Warriors in their 153-91 win over the Sacramento Kings on November 2, 1991. In this contest, the Warriors had a half-time lead of 88-41.
In the Mavericks win over the Clippers, Luka Doncic once again showed why he needs to be considered as one of the elite players in the NBA. The native of Ljubljana, Slovenia led the Mavericks in the three major offensive categories–points (24), rebounds (nine), assists (eight).
The Clippers struggled mightily defensively. Ivica Zubac was a horrendous -33 in 16 minutes coming off the bench, and the team committed 12 turnovers with Paul George leading the way with four.
---
---
The reason why the Clippers were without Leonard, is because he received an elbow to the mouth on Christmas Day that required eight stitches. The Clippers easily beat the Denver Nuggets in that contest, 121-108.
The performance by the Mavericks was not the only noteworthy performance on Sunday. The New York Knicks hammered the Milwaukee Bucks 130-110 on their home court at Madison Square Garden. Julius Randle led New York with 29 points. It is early, but the Bucks have a record of one win and three losses to start the 2020-21 NBA regular season.
---
Fill In The Form Below To Receive Our NBA News Straight To Your Email For FREE!