Jayson Tatum ties Celtics record for most points in a game with 60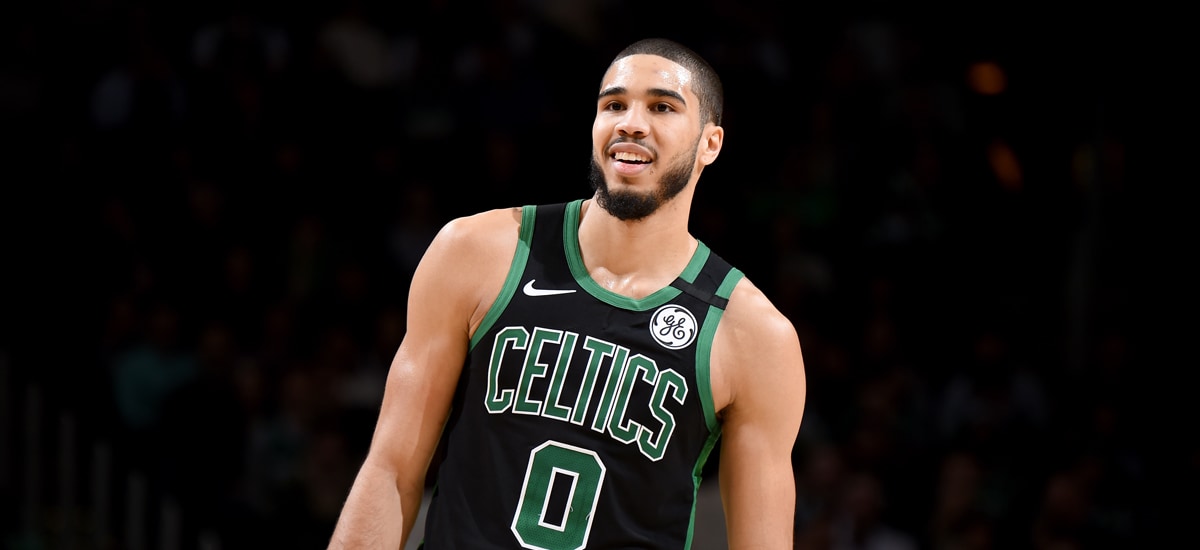 It was a magical Friday night for Boston Celtics forward Jayson Tatum. The 23-year-old native of St. Louis, Missouri was simply sensational for Boston in a 143-140 overtime win over the San Antonio Spurs.
Tatum tied a Celtics record for most points in a game with 60. He made 20 of his 37 field goal attempts, five of his seven three-point attempts, and 15 of his 17 free throw attempts. Tatum also had eight rebounds, five assists,  and one block, and was a +6.
The only other Celtics player to have 60 points in a game was Larry Bird, who achieved the mark in a 126-115 Boston win over the Atlanta Hawks on March 12, 1985. Bird went on to win the NBA's most valuable player award that year.
Tatum also became the second-youngest player to score 60 points in a game at 23 years and 58 days old. The youngest player to score 60 points was Devin Booker of Grand Rapids, Michigan, who scored 70 points in a 130-120 Phoenix Suns loss to the Celtics on March 24, 2017.
---
---
Tatum was the youngest Celtics player to score 50 points in a game earlier this season. On April 9, Tatum scored 53 points in a 145-136 win over the Minnesota Timberwolves.
The Celtics star is one of three players this season to have 60 points in a game. Stephen Curry scored 62 points in a 137-122 Golden State Warriors win over the Portland Trail Blazers on January 3, and Bradley Beal of the Washington Wizards had 60 points in a 141-136 Wizards loss to the Philadelphia 76ers on January 6.
The news however was not all great for Tatum on the weekend. On Sunday against the Trail Blazers, Tatum collided with Celtics teammate Jaylen Brown in the fourth quarter. Brown injured his leg. Portland eventually won the game 129-119.
---
Fill In The Form Below To Receive Our NBA News Straight To Your Email For FREE!